Eating well can be challenging on its own but eating well while on the go presents its own unique set of challenges. Luckily there are easy ways to reduce the likelihood of living on convenience store burritos and slurpees while on the road. Check out these tips to keep your eating habits healthy and your journey enjoyable.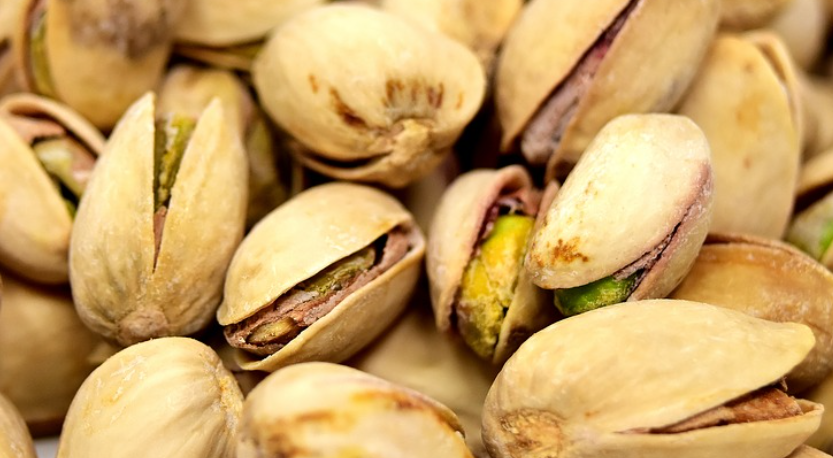 Plan Ahead
The most effective way to maintain a healthy diet or even just access to foods while traveling is to plan ahead. Sturdy fruits like apples, bananas, and oranges travel well without any prep work or refrigeration. Vegetables like snap peas and baby carrots also hold up well when packaged in zip-top bags. Other fruits, like grapes, cantaloupe, or pineapple, and vegetables like carrots, celery, or jicama can be prepared at home and carried in small containers within a soft-
sided cooler or ice chest (just make sure to refreeze the ice packs in your hotel room each night). Include items like beef jerky, tuna pouches, string cheese, Greek yogurt, fruit leather, and a refillable water bottle to ensure you have a healthy snack or mini meal close by whenever hunger hits. For years I have been a huge fan of the Lock & Lock brand of food storage products. I think I have mentioned them several times including when they come back full, rare but always a nice treat or during my party prep posts.
In fact – I think its the primary food storage product I have used for the last 15 years. With a silicone seal, locking clips and shapes that fit nicely into my bags and got me back and forther to Atlanta and Washington DC during my recent commute effort. They are my go-to "travel buddy".  While many of them came from QVC back in the day, they are now available on Amazon. These are a few of my favorite sizes; the Lock & Lock Plastic Food Storage Airtight Container Set (2300ml/78oz+1000ml/34oz+(180ml/6oz×2) is a good starter. I use whatever I don't need for craft supplies. But at less than $20 they are a good all around set. Another good by is the  Lock & Lock Water Tight Food Containers, 14-Piece Set it is a few dollars more at $29 but fills in the packable sizes.
 You can still find them on QVC (no affliliate links – just a good resource) and they often offer larger custom sets, such as the Lock & Lock 18-piece Storage Set. Oh and Lock & Lock often has a wide assortment of colors and sales  – so they are the ones I will but for doggie-bags, this way I dont have to worry about getting them back.
By the way, they just aren't for people food – Even Dino got some of the Storage Bins Food Storage Container with Flip-top that fits the medium bag of his food.
Dont forget that great recipe for the protein oakcake recipe I posted – those are perfect for travel plain or with jam and peanut butter on them. Freeze them the night before and by the time you are ready to eat them they will be thawed.
Vending Machines
Look past the candy bars and toaster pastries and you will find an assortment of healthy (or at least healthier) food options waiting in the nearest vending machine. Most vending machines offer such nutritious snacks as nuts, raisins, trail mix, beef jerky, and sugar free gum. You can also find healthy versions of normally unhealthy treats, like dark chocolate or whole grain chips and crackers. While the packaged cookies found in vending machine are full of fat, sugar, and preservatives, Fig Newton cookies can tame a sweet tooth while providing a dose of real fruit, whole grains, and fiber. Some vending machines even offer bags of microwave popcorn that can be prepared in your hotel microwave. Many places are reaching out and trying to offer a wider range of vending machine options. While in Las Vegas recently, I even saw one machine that was chilled and had fresh fruit.
Grocery Stores
Instead of relying on restaurants and convenience stores for meals, seek out the nearest grocery store to find healthy food that is much cheaper than most restaurant fare. Many large grocers have a well-stocked salad bar where you can fill up on fresh fruits and veggies. Some even offer hot soup made fresh every day. Individual servings of meats, cheeses, yogurt, boiled eggs, or fruit cups are also available. Food from the grocery store is much cheaper than restaurant food, so do not overlook this option. When I was traveling  I always checked to see where the closest Trader Joes was. While Whole Foods was a great option (but expensive) as well as the traditional grocery stores, I like Trader Joes sizes, and they often have ready to go sized meals perfect for the plane.
Eating healthy on the go requires a little forethought and preparation but can also save you both time and money. A little advance planning and finding healthy options at the vending machine and local grocery store can make your next trip a success.
SaveSave