And it continues…
Dinner in tonight for Paul's bday week recognition. He had a choice of nice dinner out or in. He opted for in.  Of course that also meant "hmm lets refresh the living room and rearrange it, because shopping and dinner prep wasn't enough already. But the new layout looks great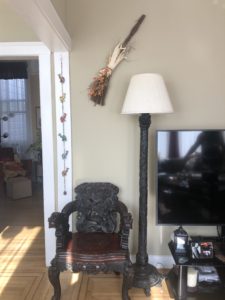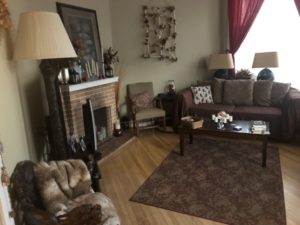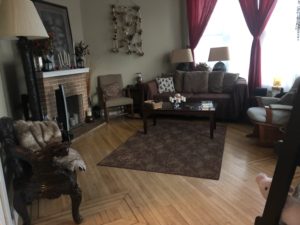 And For Dinner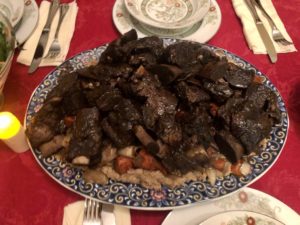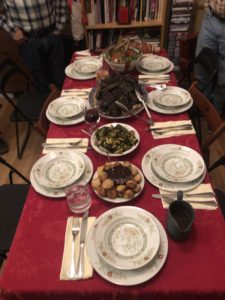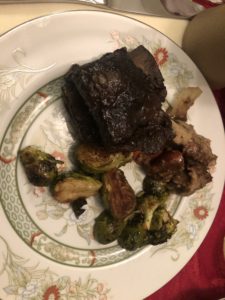 So I went with a new recipe I came across  for slow braised short ribs over polenta and vegetables since its not something Ive cooked before and the recipe looked good.
A simple salad and oven roasted brussel sprouts and broccoli with balsamic vinegar  rounded out the meal.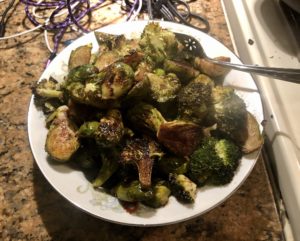 Along with his requested fav cake from Noe Valley Bakery.