Yes – sometimes I just don't fight it and will eat at the same place several times on a trip. I think Local 186– has become that place for me since its launch. Again this year I've already gone twice! Its a great place to go for lunch or dinner, with friends or a date. From its pretty stellar line of burgers to a solid assortment of salads Local 186 doesn't disappoint. This year so far its been all about burgers with the exception of one meal when I went with a lighter side meal and opted for a Tuna Nicoise salad.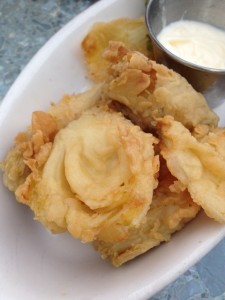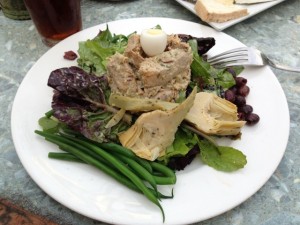 Go big when you go to Local – try something new; tackle your way through the side dishes.. you will be back. This year we've had so far the fried artichokes, the cheese plate (which is big enough for a meal),  and the fried avocado.
As for taste – they seem to nail it each time with the burgers – the tuna Nicoise was good and large but its blended style dressing while good – was muted and needed some sharpness in it to really pop the dish.
I also find that the service at Local is always some of the best in town,
located at:
http://www.local186.com
186 Commercial St
Provincetown, MA 02657
Phone number(508) 487-7555