Seems one of the big adaptions bast east has been to redesign the Cannoli party but instead of filling individual pastry shells – its revised as a dip with the broken  tubes or  broken even waffle cones. The plus side means not soggy shells! Now I'm a huge fan of Cannoli's and realized that many variations exist and differences regionally both here in the US and in Italy. This version comes from my Sister back in CT. The adaption I made to it – was I felt it needed a brightness to bring out the ricotta,  so I added the zest.  The Cool Whip thins it enough to "dip" into while lightening its taste some. As with most of my recipes – adapt them to your taste.
Ingredients
2 Cups Ricotta
1/2 cup powered Sugar
6 oz of Cream Cheese, softened
1/2 tsp Vanilla
Zest of 1/2 a Lemon and 1/2 a Lime (or variation to taste)
Mix all the ingredients above,  till smooth,  then fold in:
8 oz of Cool Whip
1/2 cup mini Chocolate Chips (or more to taste)
Note – this dip style needs a good 6 hours or overnight to set up – so plan to make the night before and refrigerate in a airtight container or use on of my favorite products; Lock & Lock brand containers found on QVC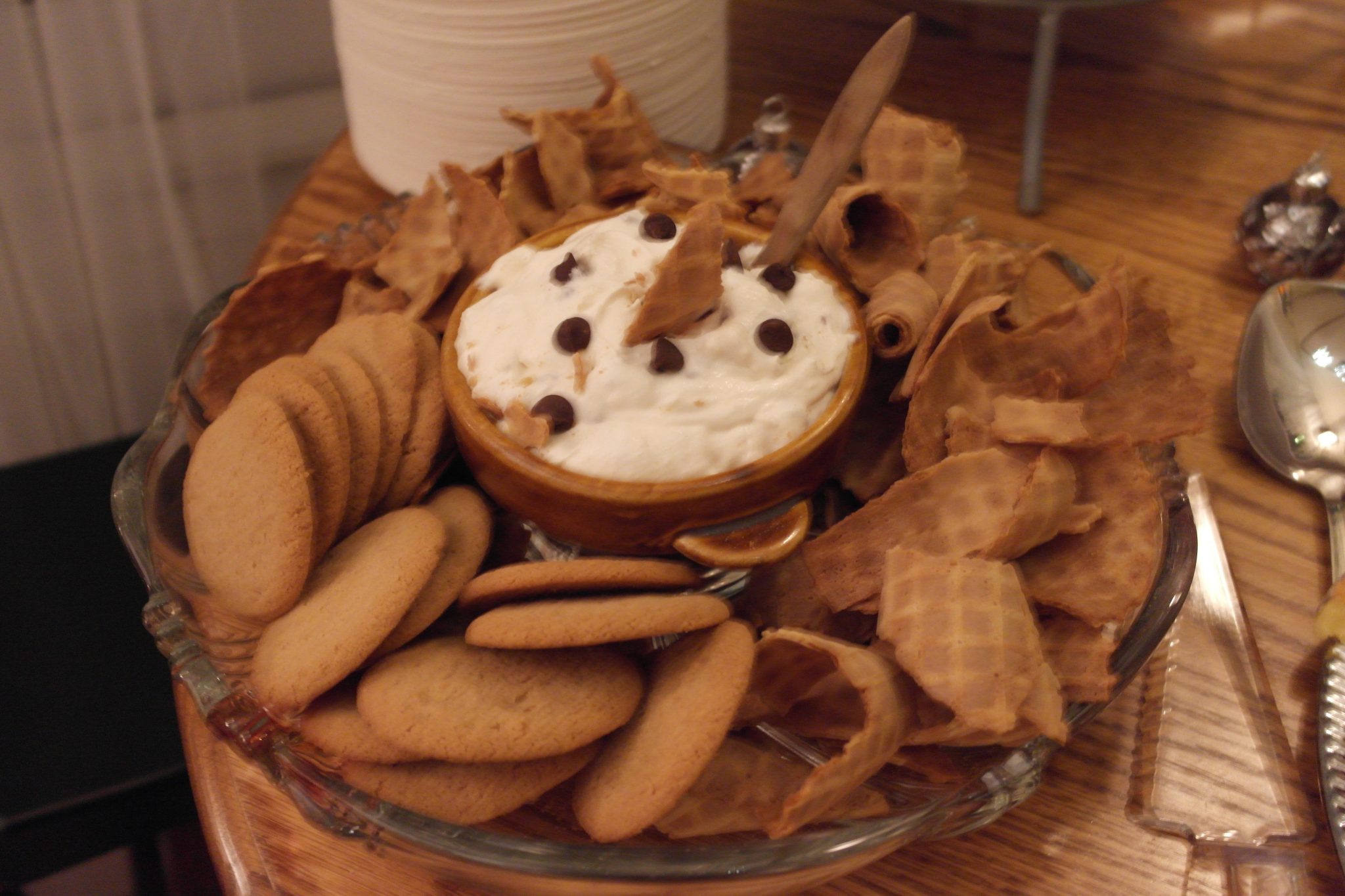 To serve, place in a chilled bowl, surround traditional cannoli shells, waffle cones, etc. Pick any flavors you like, break apart in dip style pieces. One hint was to use  graham cracker sticks or even GF style grahams/chips. Top the dip with a few extra chips and some shaved chocolate.