Vanilla extract; the first thing I check on my baking supply list.
So we have another great guest post this week on the power of vanilla from my pal Anna who also wrote the "5 Ways to Taste the Mediterranean Without Actually Going" post. I love sharing BiteTheRoad with folks who want to write and talk about the various passions they have so was grateful she was willing to do this one. Ok, and truth be told it's one of my favorite flavoring tools! Thanks again Anna!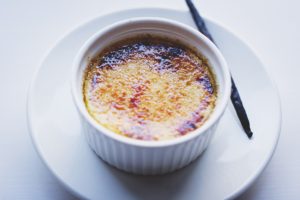 It's a question that seems as old as baking itself — chocolate or vanilla?
These two are the most popular cake flavors out there, and making a good chocolate or vanilla cake is critical to any baker's repertoire. But we're not here to argue. Whether as a flavor enhancer or the star of the show, vanilla tastes good, smells good, and has been used in all kinds of sweets for hundreds of years.
But did you know that not all vanilla is created equal? While it's likely not shocking to learn that there are different forms of vanilla you can buy, it might be more surprising to know that some are better than others for certain contexts. This, as well as the overall quality of what you use, can have dramatic effects on what comes out of your oven.
High Quality Vanilla vs Low Quality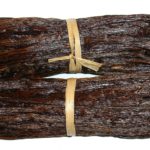 In general, "high quality" and "low quality" designations for vanilla are related to the origin and purity of the flavor, as well as alcohol content.
Imitation vanilla, on the other hand, is often made using lab-created vanillin (the flavoring compound found in vanilla). Generally, this vanillin is made as a byproduct of other forms of manufacturing, such as while processing wood pulp. While that might sound concerning, it is still perfectly safe to consume, though typically has a slightly less pronounced vanilla flavor and less alcohol content.
Pure vanilla extract is exactly what it says on the label; pure vanilla extracted from vanilla pods and processed into a liquid by boiling it with ethanol and water. Additionally, it is required by law to contain at least 35% alcohol content and 100 grams of vanilla beans per liter.
Natural vanilla is taken directly from vanilla beans and has the least amount of alcohol at roughly 3% per bottle. It generally has the most pronounced and "pure" vanilla flavor of the three liquids.
Vanilla paste is a compromise between liquid vanilla and straight vanilla beans. It is made from vanilla extract, adding sugar and thickening agents for texture. Most brands also add small quantities of ground vanilla beans to achieve the desired speckling.
Vanilla beans are considered the ultimate for vanilla in flavoring and baked goods. These are the real deal, no alcohol or additives in sight. Just a long dark pod filled with tiny caviar-like "beans" ready to add to any recipe.
When to Use Each Kind of Vanilla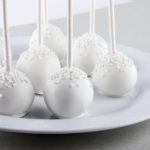 While instinct may say to use vanilla beans for everything, this would not actually be the best use of resources. Imitation is, of course, the cheapest and most affordable, but the more pure and better quality the vanilla, the more it costs:
(Prices based on Cook's Bulk and Wholesale Vanilla)
Non-alcoholic vanilla — $12

Pure vanilla extract — $13

Vanilla bean paste — $25

Vanilla bean pods (3) — $15
Aside from price restrictions and personal preference (for example, imitation vanilla may have a less robust flavor/aroma than vanilla bean pods), any form of vanilla can be used for any type of baking.
That being said, most bakers (and especially social media food personalities) prefer vanilla bean paste and pods for the telltale speckling that they leave in the finished product. This only works for light-colored, vanilla-centric baked goods, however. If you wish to use a high-quality vanilla in a darker product, save some money and use a good vanilla extract.
For bakers who object to using alcoholic vanilla in recipes that don't involve heat (frostings, creams, sodas, etc.), non-alcoholic vanilla or vanilla bean pods are optimal.
Love vanilla? Try these vanil-licious recipes from Bite The Road:
Be sure to read the next BiteTheRoad.com post on other creative Vanilla ideas later this week
SaveSaveSaveSave
SaveSave
SaveSave
SaveSave
SaveSave
SaveSave
SaveSave
SaveSave