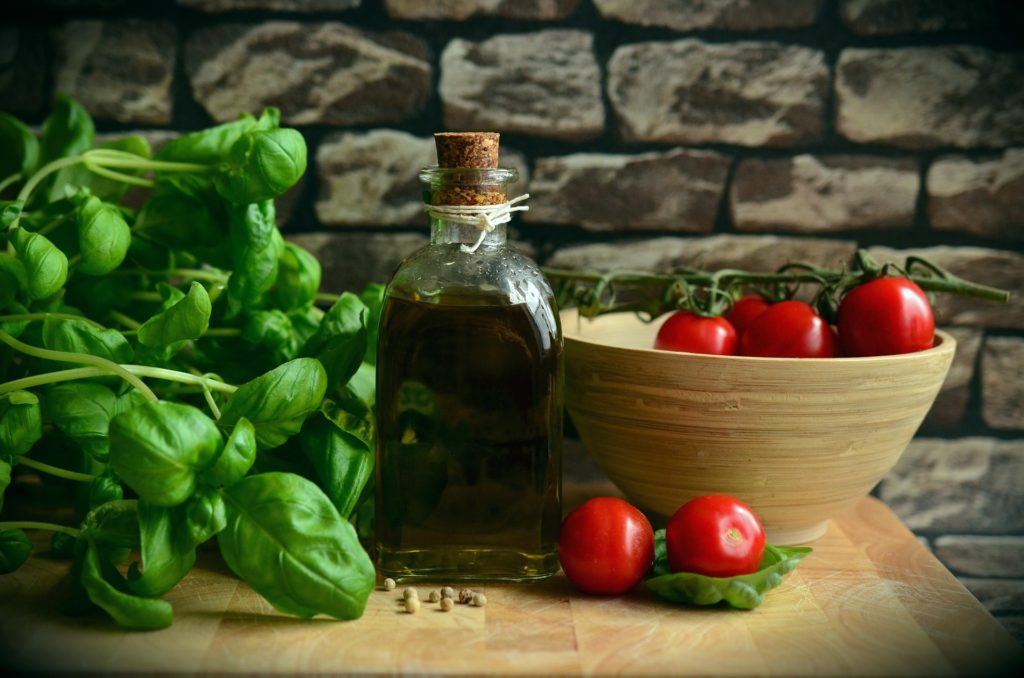 Mediterranean cuisine covers many different countries in the Mediterranean basin. Every region has different influencing flavors in its food, however, there are core flavors that can be tasted throughout the Mediterranean region as a whole. Southern Europe features deep flavors such as the tomato-based flavors of southern Italy or the tangy and savory flavors of Greece with the use of bold cheeses and softening yogurt. In a country such as Morocco, the food is heavily seasoned in perfect blends for full rich flavor.
While some countries may use more or less than others, here are five great ingredients that will bring the Mediterranean into any dish:
Balsamic Vinegar
Balsamic vinegar comes from Italy, traditionally made from aged grape must. It has a rich flavor, much more complex than the typical wine vinegar, with hints of sweetness. Balsamic vinegar is not meant to be cooked and is often used as a topper for fresh fruit and grilled meat or fish. Many different types of Balsamic vinegar now exist locally and internationally which is a point of debate in many circles as to what is "real" Balsamic Vinegar. Bon Appetite Magazine does a good job of helping you sort through the various kinds in a 2017 article here.

Olive Oil
Olive oil is used frequently in Mediterranean food because of its abundance in the region. Olive oil is used in cooking but because of its bold flavor, it is often used as a condiment base for dipping bread. Luckily living in the Bay Area I have access to many types of artisanal olive oils including one of my favorites from the DaVero farm and vineyards
Lemon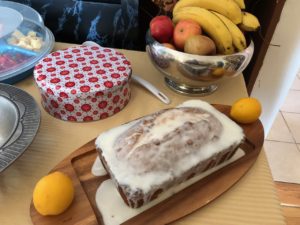 Lemon is a flavor that can be found throughout Mediterranean cooking and is often found alongside garlic, cumin, coriander, oregano, and parsley. Lemon is a much-appreciated ingredient because of the compatibility of its citrus tones with common Mediterranean dishes like fish.When you can get freshly picked lemons use them! Two of my recent favorite recipes include ways to preserve them and a "rocken" lemon cake recipe from King Arthur Flour that I think is hands down one of the best Lemon Bundt cakes I have ever had. Best part it translates into two loaf pans nicely as well.
Mediterranean Oregano
Oregano is best known for its uses in Italian cooking, but what not many people know is that there is a difference between Mediterranean oregano and Mexican oregano. Mediterranean oregano features a softer, sweeter, and more minty flavor than its Mexican counterpart, and is used in a variety of Mediterranean spice mixes, from Italian seasoning to Zataar seasoning. 
Tomatoes
Tomatoes are powerful in almost every Mediterranean region's cooking. It is a flavorful crop that can be kept and presented in many way, tomato paste, tomato purée, etc. It holds a very sultry flavor that can be sweetened or more rustic. A flavor that goes well with pasta, rice, meat, seafood, vegetables and so forth — making it very versatile.
Try It: Savory Yellow Rice with Chicken
Rice:
11/2 cups Basmati rice

½ tsp turmeric

¼ tsp cumin

2 Tbsp butter

21/2 cups chicken broth
Chicken:
4 boneless and skinless chicken thighs cubed (1.3 lbs)

½ tsp turmeric

11/3 tsp cumin

1/3 tsp coriander

1/3 tsp ground cloves

½ tsp paprika

1/3 tsp curry powder

4 garlic cloves minced

11/3 tbsp lemon

½ cup Greek yogurt

Sea salt and pepper

21/2 tbsp olive oil

Medium onion sliced
Rice directions:
Melt the butter and add the turmeric and cumin. Stir just until fragrant, about a minute. Add the rice, make sure it is well coated and toast in the seasoning for about 4 minutes. Add chicken broth, bring to a boil and then let it simmer for 15 minutes.
Chicken directions:
Mix all the spices along with generous amounts of salt and pepper and 1 tbsp olive oil. Doing this in a bag will make working in the yogurt easier. After it is mixed thoroughly, add the chicken and onions and let sit overnight. Heat the remaining 1.5 tbsp of olive oil, add the chicken until cooked and serve with the yellow rice and tzatziki sauce.
Craving more Mediterranean flavor? Try these from the BitetheRoad archives:
SaveSaveSaveSave
SaveSave
SaveSave