This is a good time to consider the art of thank-you's and gestures.
Like it or not, Thanksgiving has passed and we are officially on the close-out of 2017.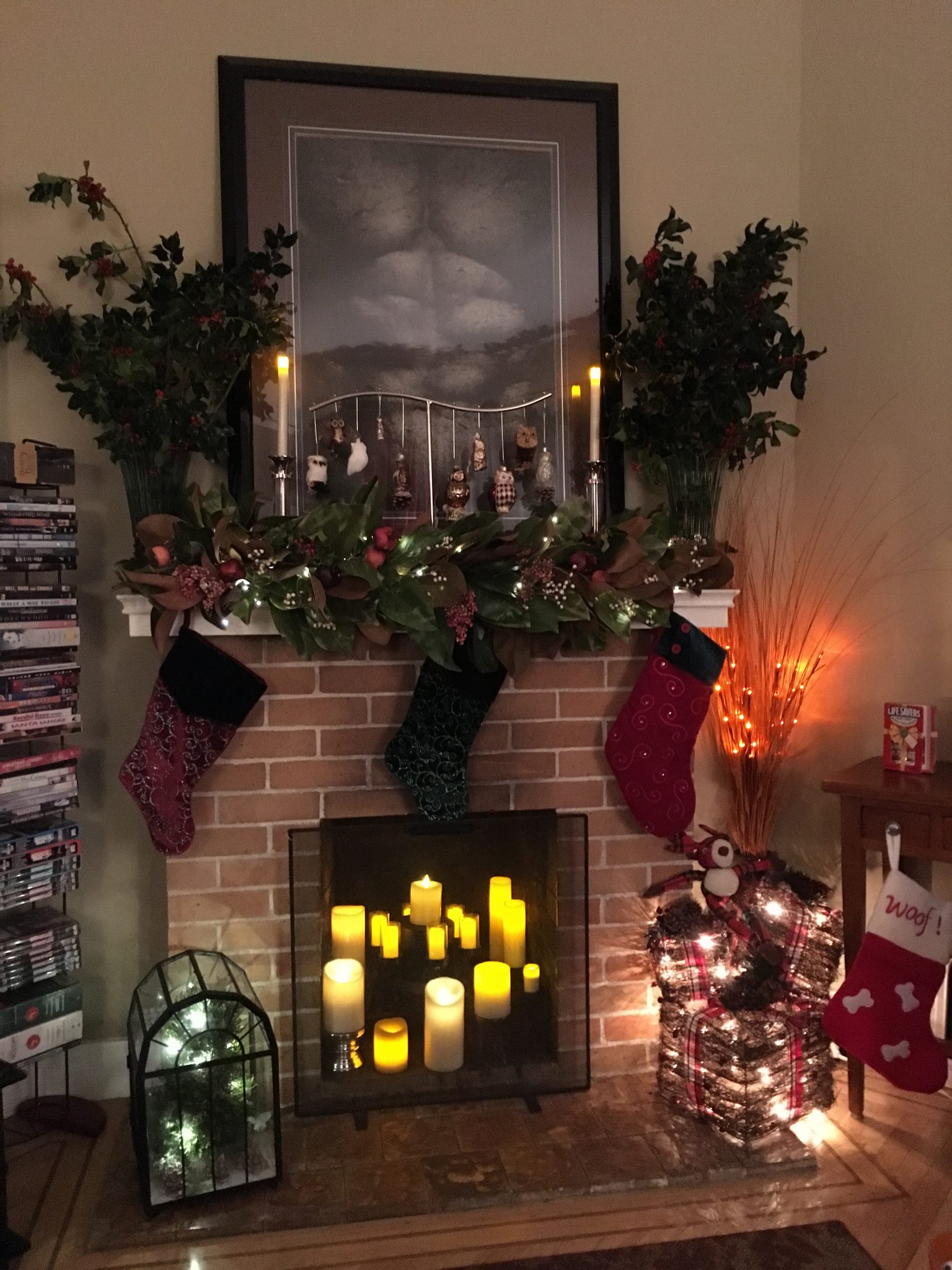 Every year about this time I start messages from folks, asking me about our annual Orphans Holiday Party held each year around late December and how will I be managing to pull it off this  year or how do I have all that stuff to prepare for it.
As the summer wraps up, the fall is normally one of my favorite times of the year and the Orphans Holiday Party is one of the highlights of the year to share time with friends.
This year, I seemed to get several inquiries asking me about my thoughts on the customs, gestures, and traditions that go along with being a guest. You know, those commonly held, or historically offered niceties that civil society says is "what polite society" dictates as a way to thank a host.
I started this post as I sat on a flight from DC just before Thanksgiving but got sidetracked catching up till now. So I figured  I would try to jot out some thoughts as I check my "to be answered" folder of questions.
What is the scoop on "Invitation Protocols"?
Frank,   It's that time of the year when I have started to get invitations to dinners, brunches etc. What do I bring ? Do I need to bring something?  Is there a universal set of gestures I should know?— TK
This is a great question and while I wouldn't say I am the "arbiter of good taste and manners" all the time –  I have some opinions on what I believe to be common courtesy and reflect a gesture of appreciation for your host. (For the sake of ease when I write "host(s) it is implied as "host or hostess").
Mostly it's about three things:
Appreciating the gestures of being invited
Acknowledging the effort and work that goes into that brunch or party
Common Sense understanding that tokens & gestures do matter to some, but doing something needs to not derail the host/hostess's game plan.
Appreciation
This is key – when you are invited to something – your host(s) has taken the forward thought to plan, design and arrange what they hope will be a memorable time. During the days that lead up even to the smallest luncheon or brunch to the largest open house – tension rises and many last minute "fixes" are in full implantation mode.
Ensuring that your host(s) know how much you appreciated the invite, the time you had, and any special moments that the event made for you. These could include photos, gestures, networking or even a memory made is a great way to appreciate the experience.
3 simple gestures to show your appreciation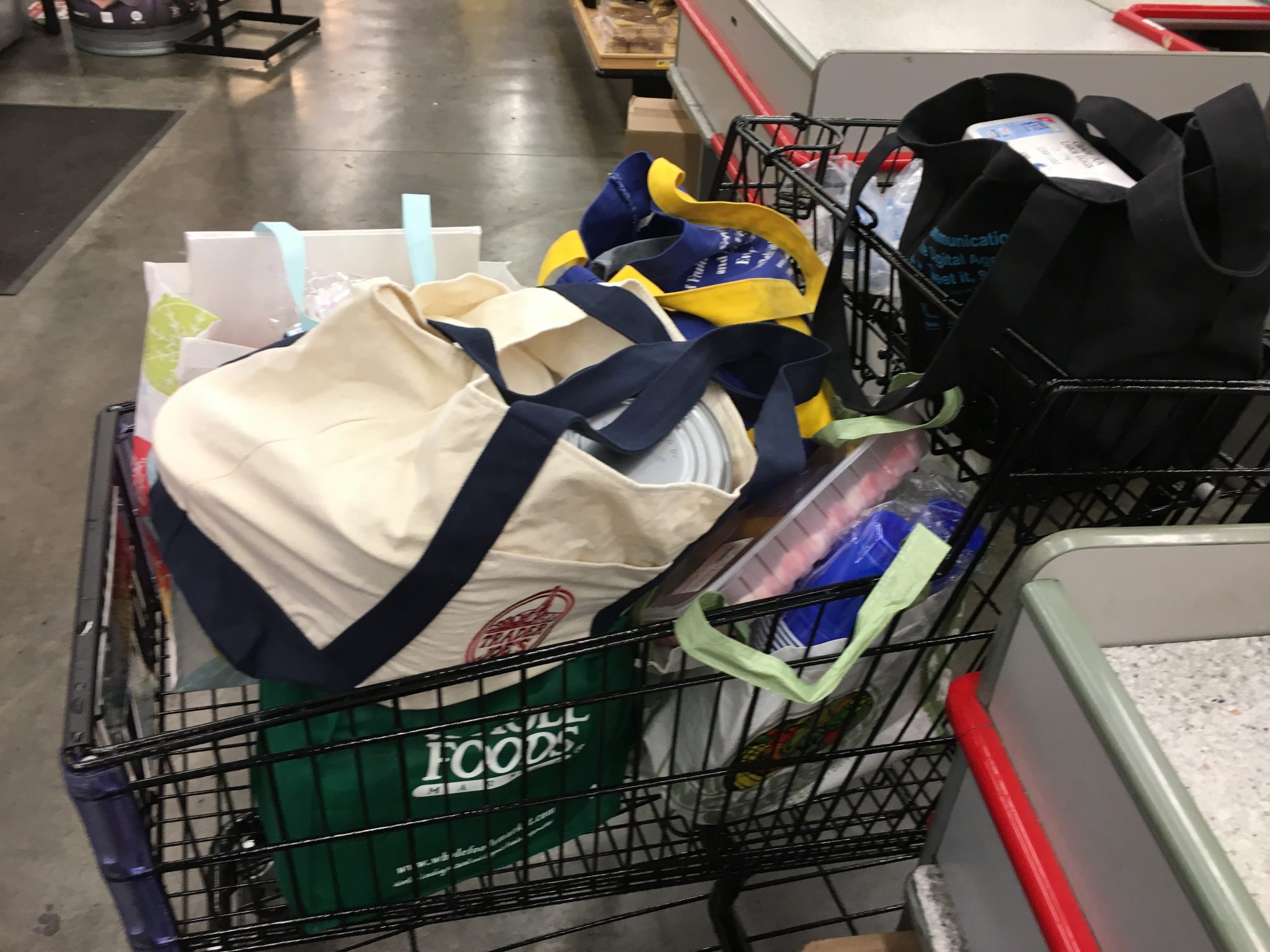 Ask: If you know you are going to the store the day of the event. Maybe in the morning (or the day before). Call and ask if you can pick anything up that may have been forgotten. But be prepared to get those supplies back to the host early so that they have time to use them as needed. (Hint: even if you don't need to go to the store, but you have the free time and willingness to help, the offer to do so is huge)
Offer to stay late to clean up; come the "witching hour" when the bulk of the guest have left, most of us that toss the party, push through on adrenalin alone. So come the end, the energy runs out. Nothing says "appreciation" better than "Frank, We are going to stay and help you clean up; what do you need to be done"
Check in after the event; If you aren't able to attend or have conflicting events, let your host know as soon as possible. then a day after the event, drop the person a call, text or email asking how it went. That lets the host know you valued the invitation and was disappointed at not being able to attend. Who knows you might even get an invite for coffee or dinner to help use up those leftovers.
Acknowledgment
Look I can say how much I love to throw a party – and I do. But being acknowledged for the effort I put is, while it may not look like it's important, it is.
Those of us that like to entertain and create these moments, feed off the excitement of the planning and staging something that will be memorable. We often take special care to blend in specialties to make everyone feel good. So hearing someone acknowledge the time and effort that goes into it, or noticing the small personal touches go a long way.
For instance, for me, I take pride in creating a menu that includes dishes and options that encompass vegan, gluten-free, dairy-free needs without them feeling like an aside. I use these as a way to "challenges" me to expand my food thinking and try new dishes that I might not generally eat myself.
In fact, some of the results can be stellar, like the gluten-free orange cardamom granola and spinach stuffing I created for a stuffed turkey one year. That recipe has now become a great alternative to my regular "old school" recipe.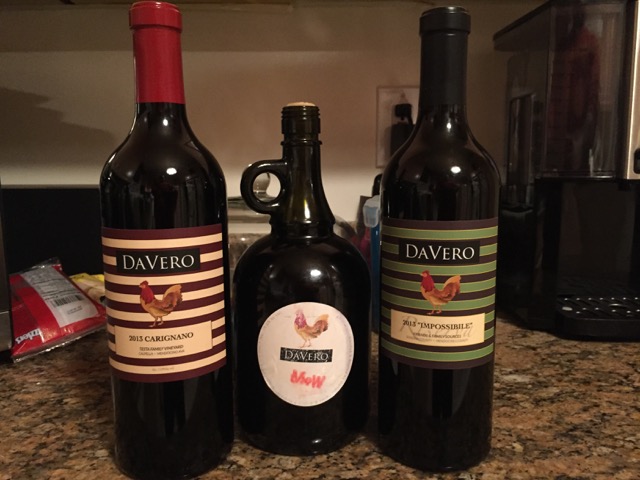 One simple way to show your acknowledgment is to let the host know with a simple gesture says " you noticed something that made them feel special". One way to send a small token; this could be something fun, whimsical, or useful and in the theme that the host would enjoy. Feel free to ask for the recipe or the brand and where they found it. We generally love to tell you; once the event is out of the gate. For those of you "less creative types" here are a few ideas that I either send or have enjoyed receiving:
For those of you who know how "anal" I can be, will understand why this Magnetic Dry Erase Weekly Meal Planner 11X17 Whiteboard
 ($12.99) tickled me: 
Many of us make notes for the planning of the next event and your comments, feedback, and notes are ways we know what to keep or use again so journals such as this Refillable Travel Diary Notepad
 ($15.99)
Another way to acknowledge the effort is to share your own specialty ideas. If you have special food issues and knowledge of brands, recipes (or even well-loved book cook) and ideas for substitutions. Those I keep handy for the future. A great way to do this is making use of mail order or online services that stock your preferred "finds". In some cases, you may even find them on Amazon.com.
Common Sense
Tokens and gestures to show your appreciation with a thank you are long-held traditions. They may changes from time to time, perhaps with an updated look or trend – but the basics remain the same.
If you are invited to a small dinner party, brunch or dinner:
Cut and arranged flowers, potted plants are perfect thank you gestures. But if you really want the host(s) to know you are excited or had a good time, have them delivered the morning of the event so that they have time to place them in a spot instead of having to figure out a frantic fix while trying the deal with the last minute preparations. (Hint: you really want the host to love you? Call  a few days before and say you want to send over an arrangement to the table or the fireplace and what colors is the room or theme). Or even better, have something delivered a few days after the event for the host(s) to enjoy a lovely personal note inside.
At the holidays (or any time of the year) if you know the host has a fondness for collecting something; I work hard to custom select something for them. In my case, I have a "story tree" at the holidays where most of the ornaments come from friends & family.  So I often get unique ornaments from places I might not have visited as a thank you or clever people found out I keep a "gift" list on Amazon of stuff that I want (and eventually plan to buy but should someone ask – it's easier to send them to the list)
A few thoughts for those that haven't got a clue yet:
Resoprocity is equally as important. 
Even the most gregarious and "party loving" host, doesn't always want play host.  Offering to have the host over for a dinner to say thank you is perfect. It doesn't have to be fancy, it's the fact that you took the time to say thank you and take the night off is what matters. If you don't cook, then offer to take them to dinner or at minimum, send them a gift certificate to a store with a fun personalized note "saying you are happy to taste any new dishes this inspires".
Larger events like open houses, parties etc
These are less formal or because of the crowd less likely to need something to be given. But special bottles of wine or alcohol is always a nice touch – but remember to add a personal note – with your name and mention why this beverage is significant. Is it a special year or from a vineyard you love. Is it a hidden wonder etc. I know one of my "go to" gifts this year will be a vodka that has a dedication of funds toward dog adoption. Or try your hand at making something. The last few years I have made and jarred gifts to give to hosts; preserved lemons, pickled vegetables are two that get mentioned a lot. Remember to include the recipe tag and hold long they will keep with them.
What about Potlucks? Or invitations to meals or parties held at a restaurant?
Potlucks play a unique role. If you agree to bring a dish, let the host know early on what you are bringing and ask when do they want it. Nothing puts a host on edge more than during a potluck when someone arrives late with a dish and half the food has already been served. You can always drop your dish offer earlier if you think you will be late.
If you aren't bringing a dish to a potluck – any of the other ways listed above will work – but letting the host(s) know you would like to offer to help out with clean up is always welcome.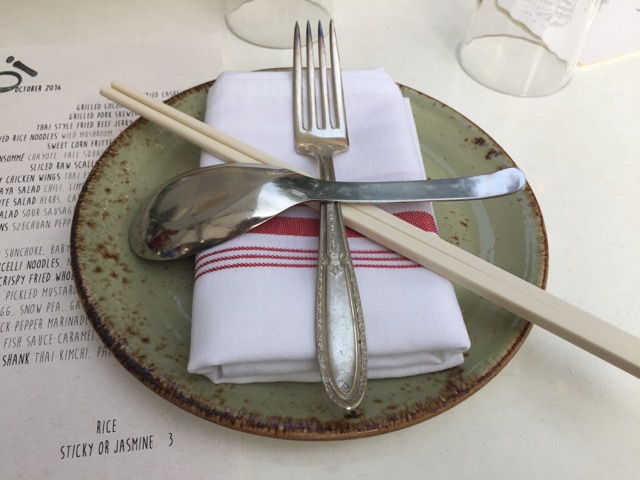 Resturant or venue-based dinner parties: If you are invited to a dinner party held at a restaurant and the host has made it clear that you are guests (i.e. they are covering the costs of the meal) can be tricky. I rarely want to bring in a bottle of something or a gift as I know the hosts then have to figure out a way to get them all home.
So try to find out what the host's plan is.  For a birthday or anniversary held at a beloved resturant or because of the host(s) lack space at home, then it's likely they may either have a "no gifts" on the invite or will have a place identified to put cards, gifts, and gestures. Just remember to secure your card well so they don't get separated. I can't tell you how many times I have ended up with orphan gifts and gift tags after we get them home.
If it is a more casual setting or annual open house type thing, I would lean towards sending your acknowledgment after the event (use any mentioned above – I personally love waking up to breakfast or brunch baskets) and have it delivered to them at home.
When all is said and done  
Whatever you send or do, it should be significant to the host, serves as a way to show you care, and how you felt special about being included and appreciate the effort.
You can blend all or any of these ideas into one "thank you". Gifting the host with that special dietary cookbook you love, with a note inside letting the host know much that it meant including their food sensitivities into the party menu and you are wanting to share this cookbook… etc. Those personal touches are the part I like best.
Over the years I have had several "thank you's" that stand out as memorable to me:
One was to find a case of small batch, specialty tomato sauce delivered as a thank you from two guests who had been to a dinner party at my home. the brand was a favorite they thought I would enjoy being introduced too.
Another was taken right from the "Martha Steward school of entertaining" when the morning after a rather large party, my doorbell rang and I opened it to find a box with all my favorite breakfast foods; bagels, lox, cream cheese, hard boiled eggs, a loaf of poppyseed bread, jam, ground coffee ready to be made and savored.
Another was a gift certificate good for brunch at a restaurant we had spoken about but that I hadn't gotten a chance to try yet. Included with a thank you card reminding me of our chat about how much they liked the food and they thought I would as well.
The common theme here is personalizing it, make it memorable and do it timely.
I have left the comments open on this post so that others can share ideas as well…
SaveSave
SaveSave
SaveSave
SaveSave