This recipe came to me, by way of a pal of Pauls – I loved the fresh taste, the slight bite of the onion and the sharpness of the cilantro. The peppers can be swapped out for your preferences and to adjust for heat. Much of the amounts is eyeballed and approximate.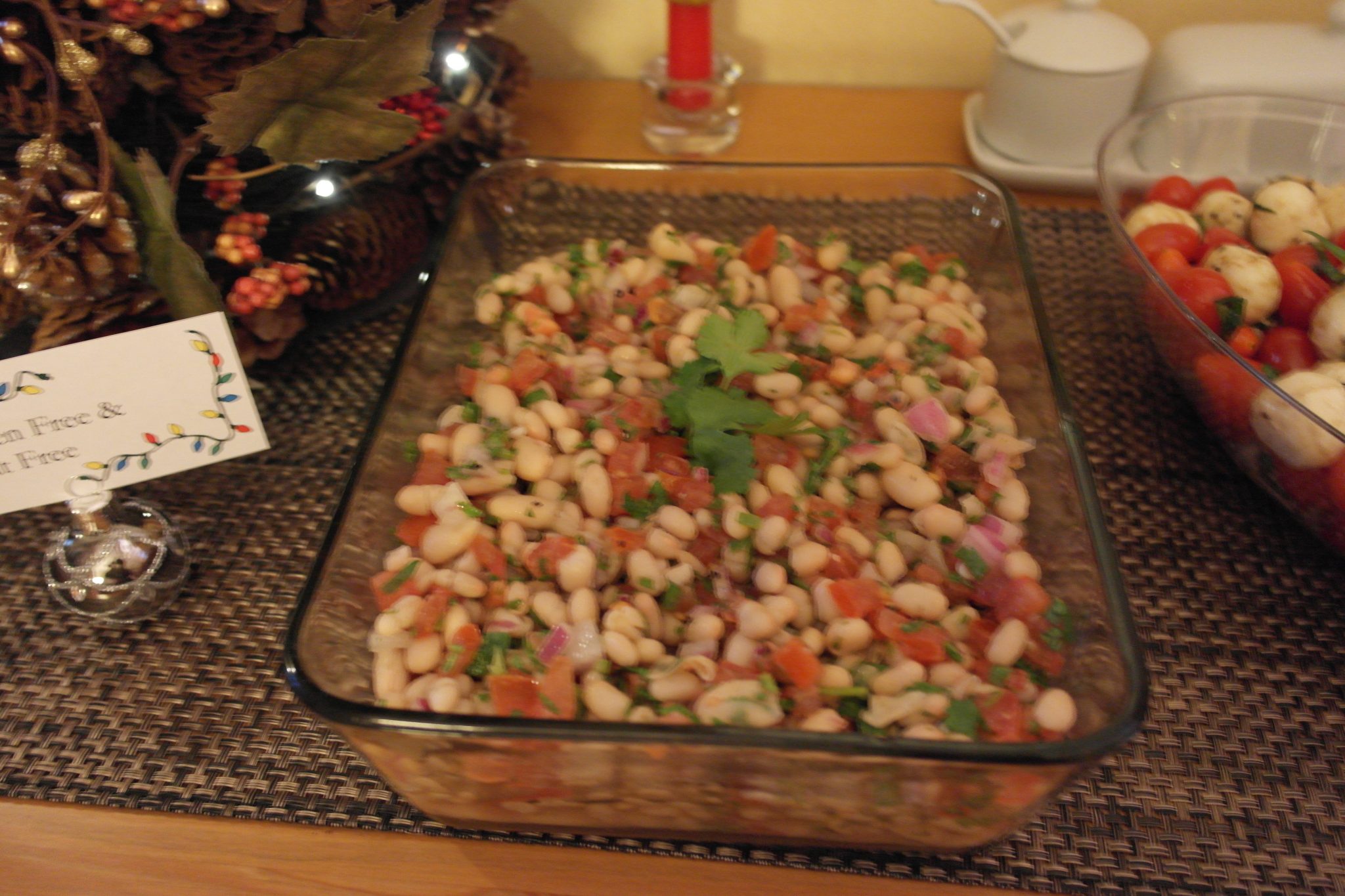 Ingredients
3 cans of white beans, drained and rinsed*.

Note – pick your brand well – you want beans that stay firm. Bush's works great, SW will also work.

3 medium tomatoes
1 medium red onion, minced
2 Serano chili's (pablano will also work) seeded and minced
1 small batch of washed, chopped cilantro
3 limes juiced
1 tablespoon of Olive Oil
Salt to taste
*This dish originally used dried black-eye peas. They can be substituted and keep a great texture.
According to the person who shared it with us, while hand mincing with a sharp knife is the best – a food processor will also work.
Directions
Mince the red onion and cilantro. Place in a large bowl
Chop and seed the tomatoes. Add to the bowl.  (I cut the tomato to be about the same size as the beans.)
Mince the peppers and seed (unless you want a lot of heat – then keep the seeds in) then add to the bowl
Open and rinse the beans in cold water and strain. Add to the bowl.
Stir the ingredients.
Add 3 tablespoons of olive oil, the juice of the limes, then lightly salt and pepper  to taste.
This dish needs to sit for at least an hour or even better overnight. Seal in a airtight container.
Before serving, stir, then taste for salt & pepper , then garnish with lime and serve.