Bacon Wrapped Sweet Potato Bites
These were the "New Recipe" and how could it go wrong – bacon, butter, sweet potatoes, brown sugar, salt … oh and did I mention bacon? I found this recipe in Taste of Home magazine and the only adaption I did was the use of a
maple enhanced salt by the devilishly creative folks at Sinful Salts. They offer some "worth sinning over" salts direct online or currently offered for sale at the Castro's Under One Roof  Store.

Ingredients
¼  cup butter
1/2 teaspoon salt (I used the  maple flavored salt)
1/2 teaspoon cayenne pepper (or red repper flakes if you like the sweet, hot and salty)
1/4 teaspoon ground cinnamon
2 large sweet potatoes (about 1-3/4 pounds), peeled and cut into 1-inch cubes
1/2 cup packed brown sugar (dark or light-  I found I prefer dark)
1 pound of bacon strips, halved
Maple syrup, warmed
Note: the seasonings on this can be adjusted to your taste or menu. Red pepper flakes, chopped rosemary, nutmeg, seasoned salts, etc.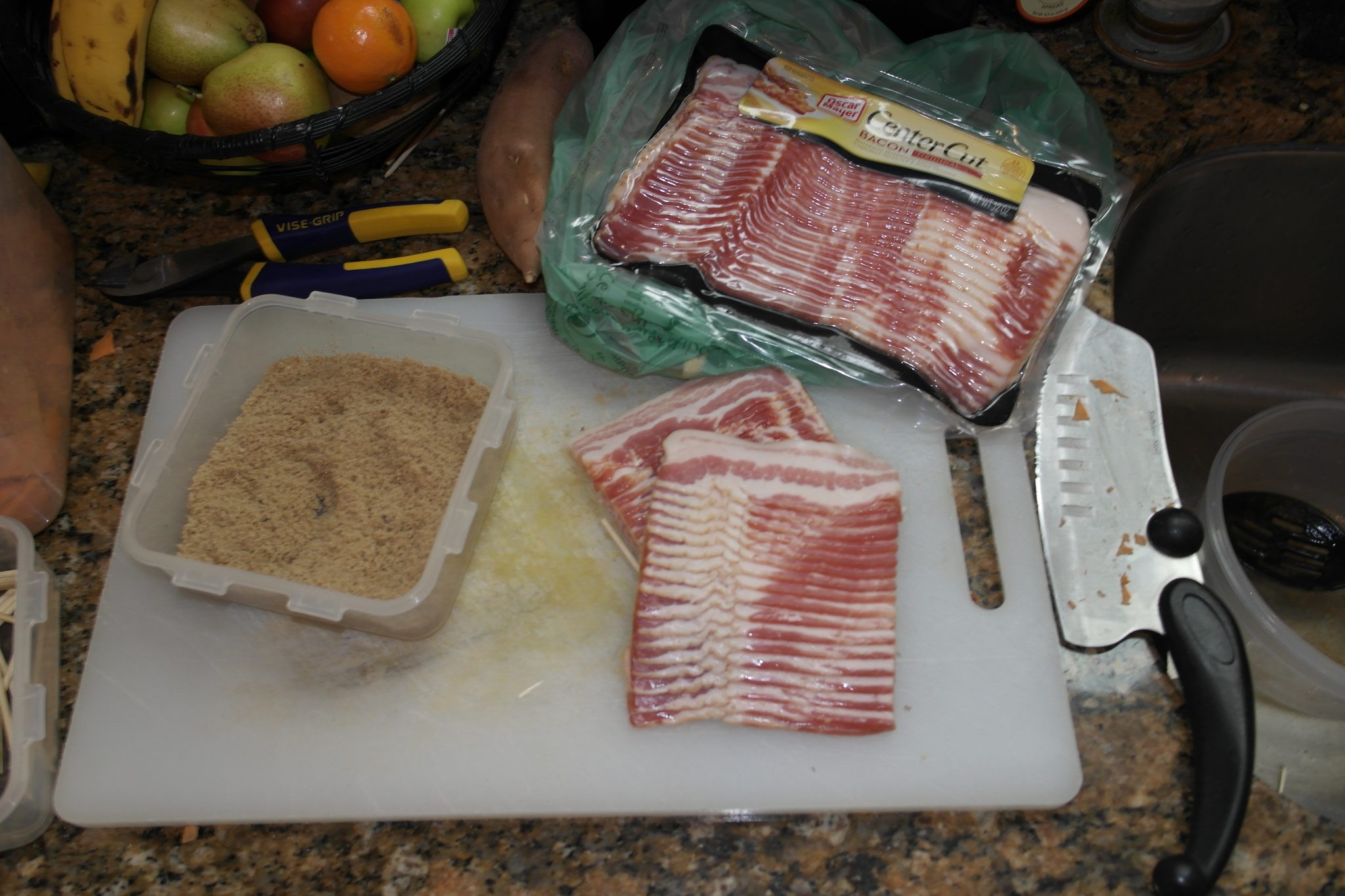 Directions
Preheat oven to 350°.
Clean and peel, then cut potatoes into 1 inch cubes.
In a large bowl or large sized resealable baggie, add in seasoning mixture (Salt, pepper, cinnamon), add butter and mix.
Add potatoes and toss to coat.
Place brown sugar in a shallow bowl, break apart so that it is easy to dip into. Since I used a flavored salt I also added it here as well (using less in the mix part above)
Wrap one piece bacon around each sweet potato cube; secure with a toothpick.
 Dip each side in brown sugar. (Optional: you can also do a quick dip into a mixture of warmed maple before hitting the sugar dip for extra impact – you might want to put these on a rack to drip before placing on parchment)
 Place on a parchment paper-lined 15x10x1-in. baking pan. FYI – Parchment or silicone baking sheet is crucial – these get sticky and can burn
Bake 40-45 minutes or until bacon is crisp and sweet potato is tender.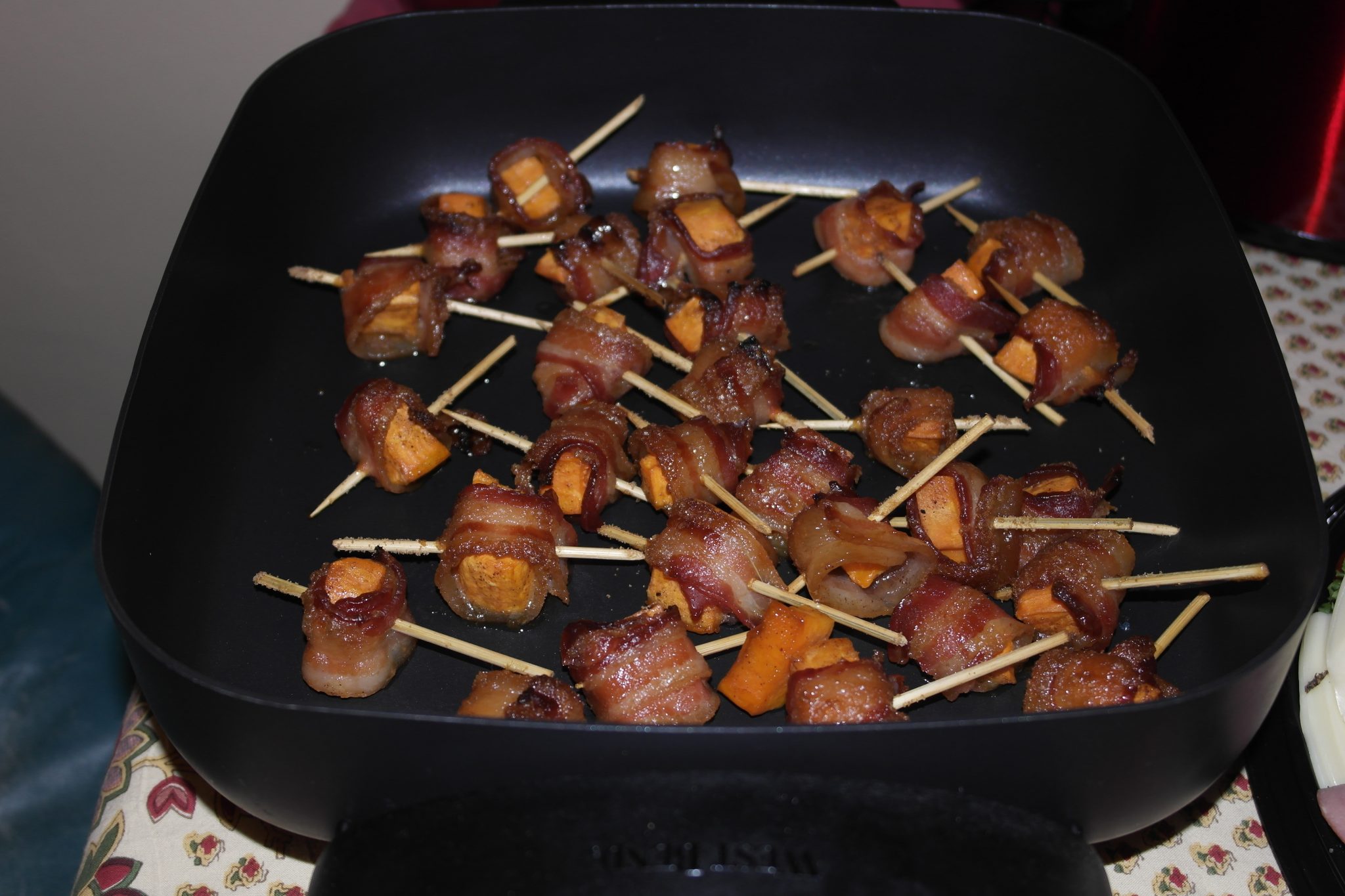 Serve with maple syrup. Yield:about 2-1/2 dozenAdapted from Kelly Williams recipe shared in Taste of Home Magazine  http://www.tasteofhome.com/recipes/bacon-wrapped-sweet-potato-bites