So if you think Im over the top when it comes to being in the kitchen at the holidays.
This is what my sister Deborah, posted today.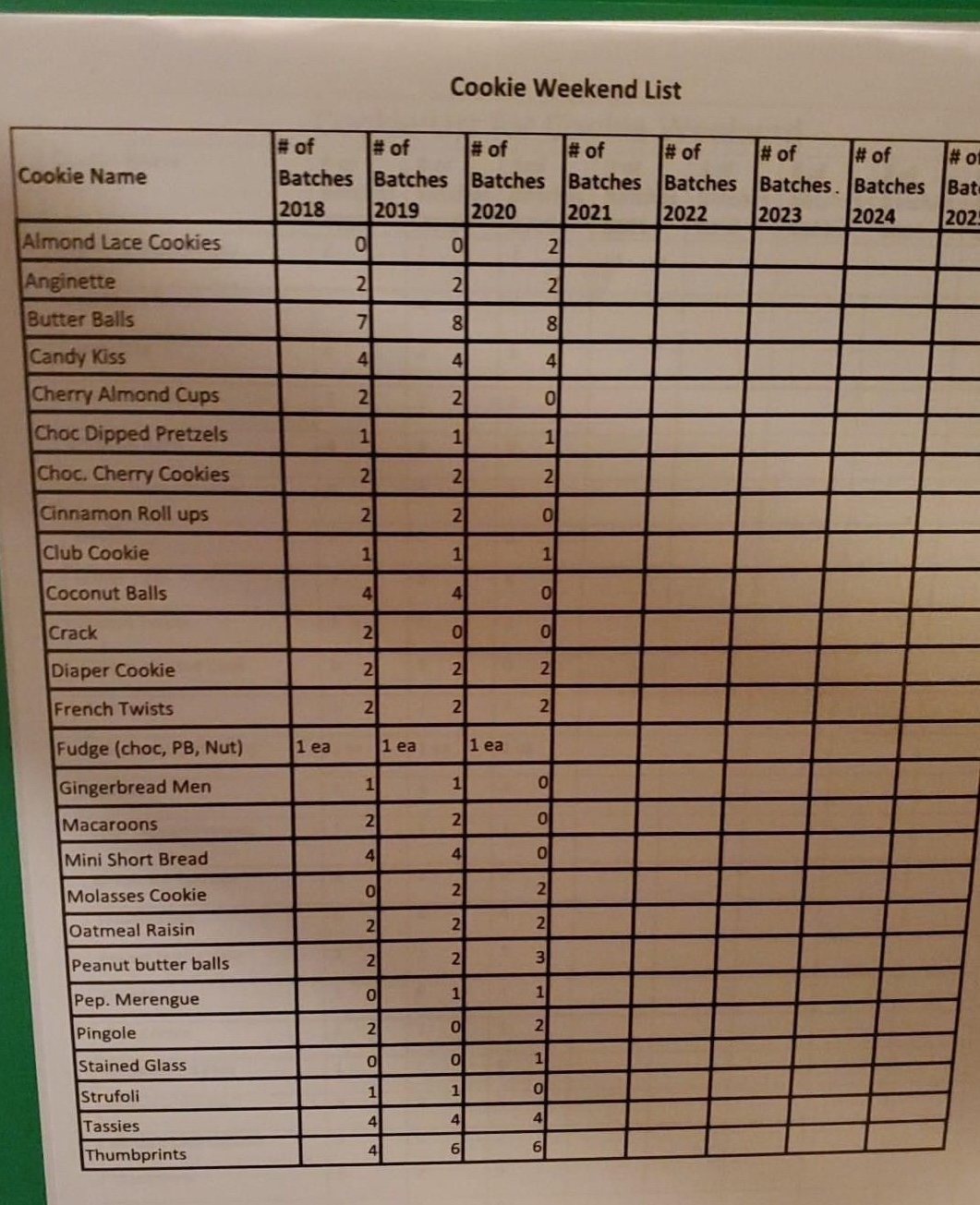 It is the family xmas weekend cookie making list that they carry on and track. Based in the one my Mom started over 50 years ago.
A few from my own kitchen archives…