This is a repost for someone who asked about the recipe. .
My attempt at holiday banking; italian spice cookies. All that is needed is to dip the suckers in suger glaze.
Did I mention I hate baking. I would much rather cook then bake. So much better to leave the baking to the people who know how to do it like Paul Burke, Will Armstrong, etc
These ugly little suckers are based on an old Italian recipe full of cloves, nutmeg, vanilla, cinnamon, candied fruit and cocoa powder. This year I tossed in some chocolate chips because everything is better with chocolate.
Recipe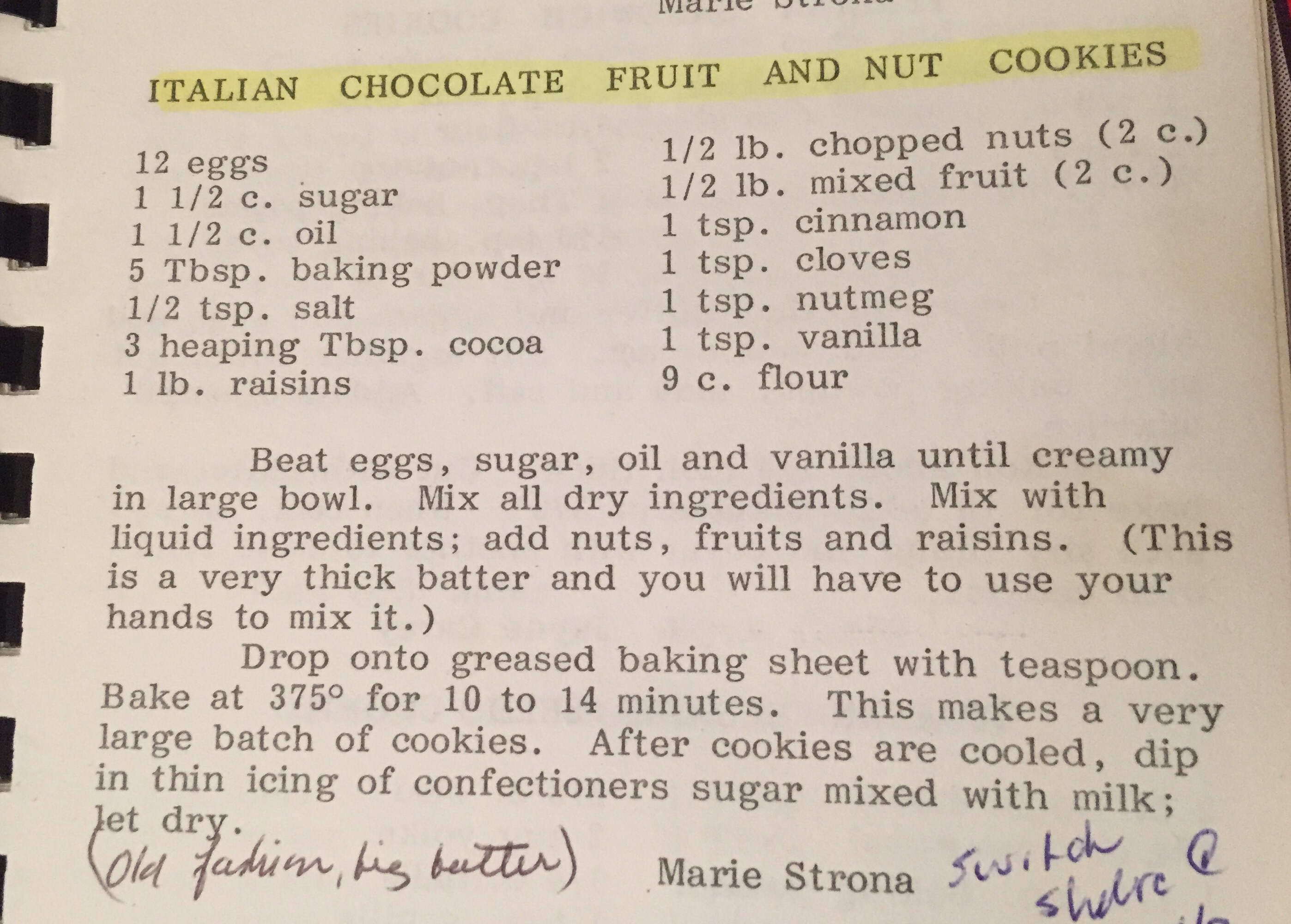 Note: cooking times will vary based on pans used. Eggs for my mom usually means XL.
Note: for my batch I omitted the nuts and replaced them with chocolate chips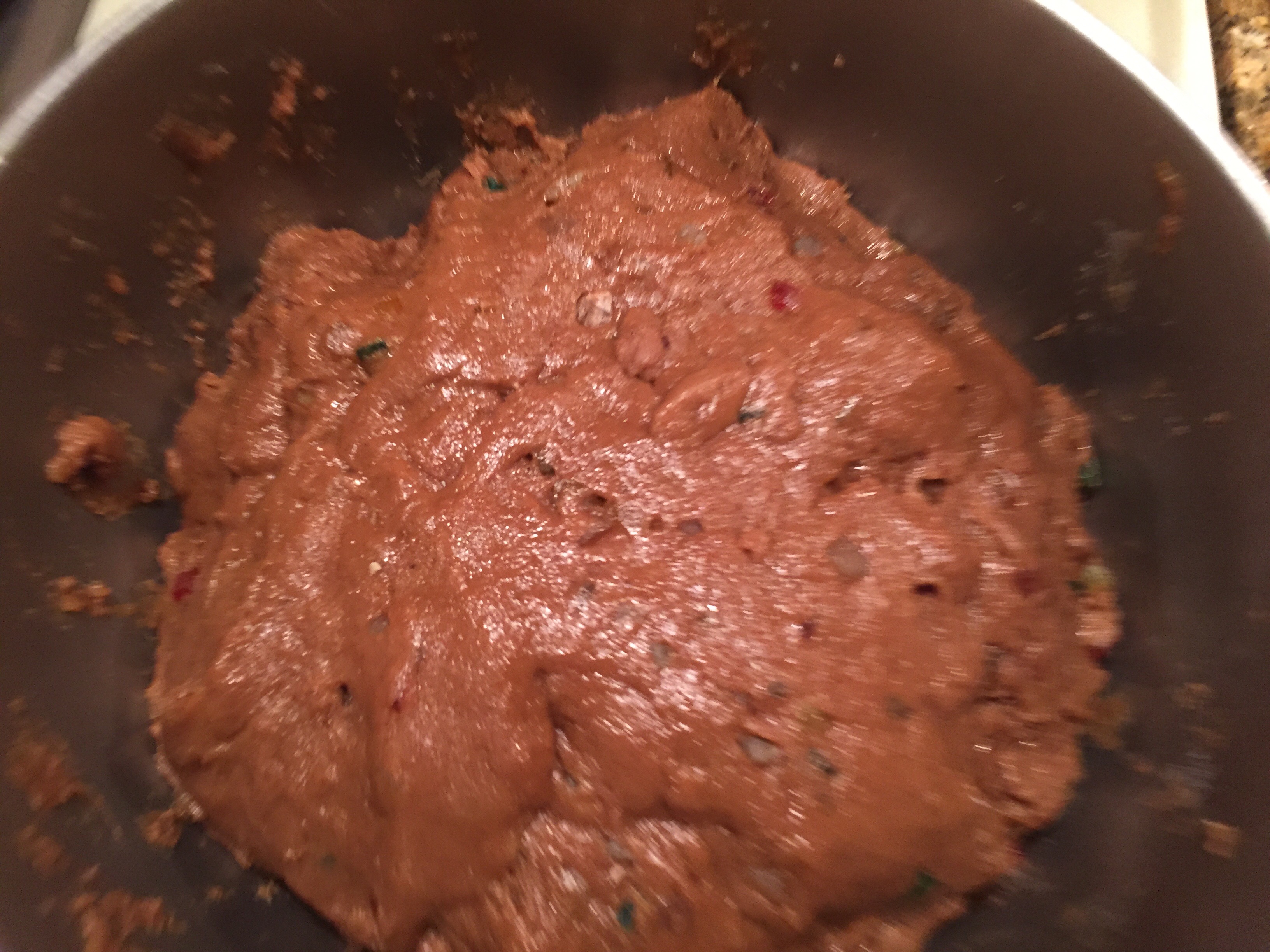 Note: she isn't kidding when she says "mix with your hands" the dough was really heavy and messy imitially. You will know when to stop because it starts to feel like it's coming together. But expect to be mixing it for a good five to seven minutes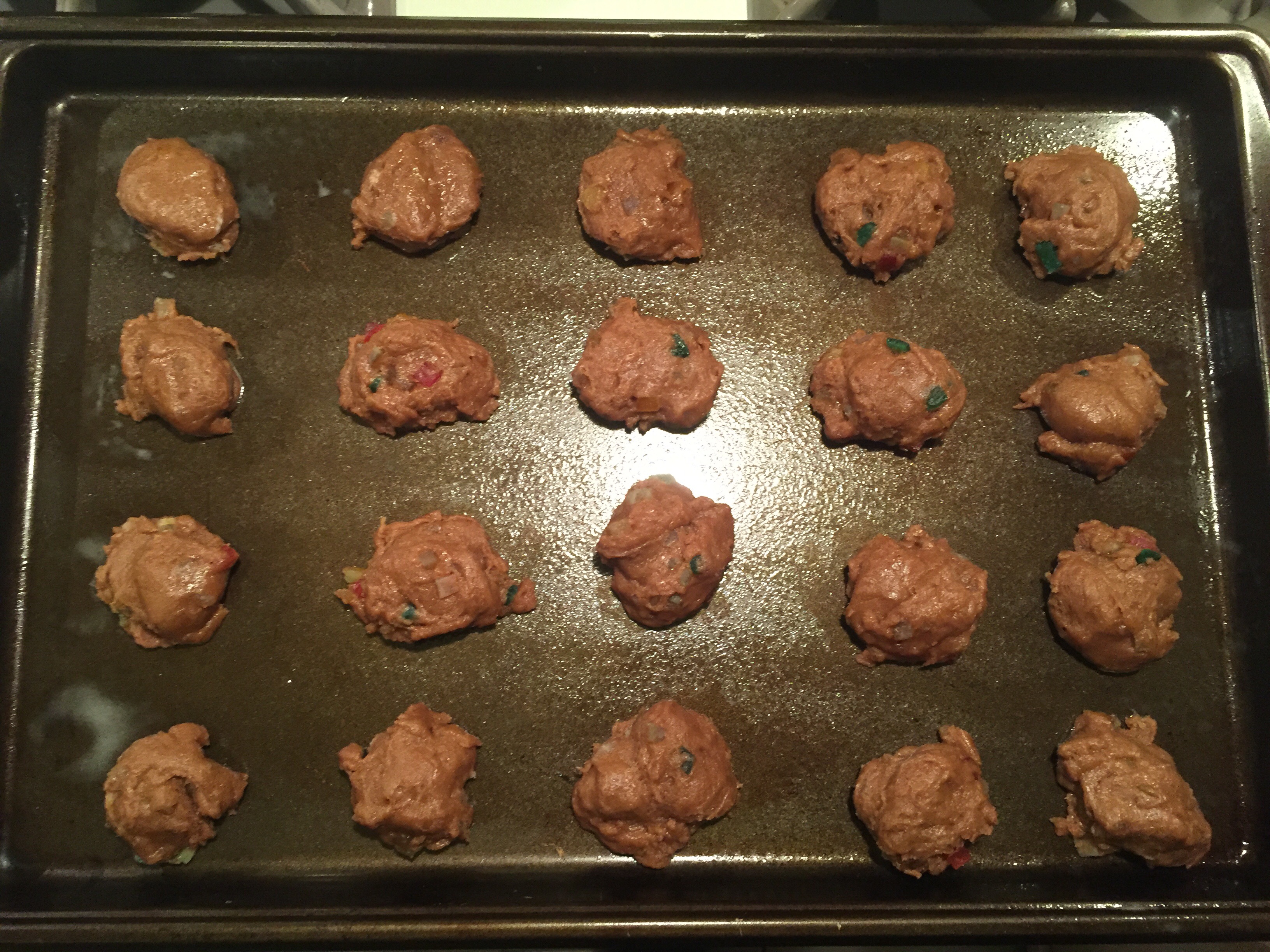 Note: they do expand after they are l baked some. I used a small scoop and even that made these larger than I expected so you might want to scale your first batch a bit