What a week!
From the launch of the #FoodMemories17 Guest series early in the week,  some follow up at my TechInclusion "TED" Style talk on Mentorship and LGBT at SF Armory building, getting a chance to listen to blogger and cookbook writer Cenk from www.CafeFernando.com talk about his newest cookbook "The Artful Baker", dinner at some fun spots around town, a 5.4 mile local urban hike, an educational trip to the Academy of Sciences for a "Nightlife" event , a look back with a chocolate chip pie and wrapped it all up today with some killer themed food for the monthly book club (but that gets it own entry later this week). It's no wonder I will be ready for bed early.  So here is a quick visual Bite-Cap…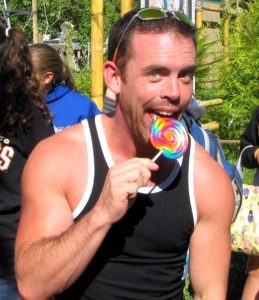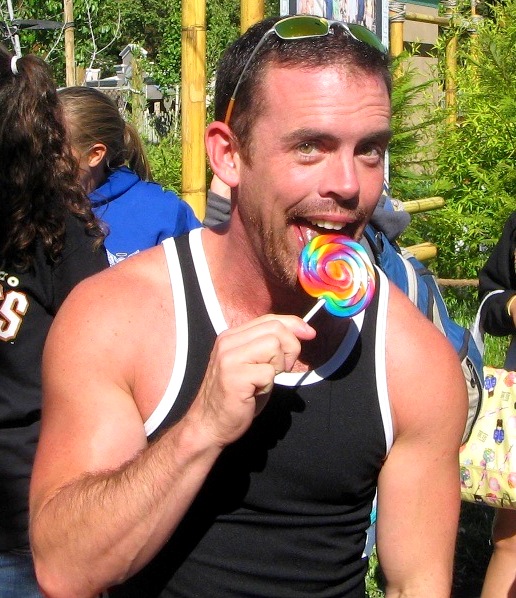 I had wanted to add a new feature to BiteTheRoad decided to use a more "crowdsourced" approach with a new guest feature called 'Food Memories Stories Told'. The overall idea was to offer a larger scope of unique stories through the common experience of food and eating and invite others to help grow it. (You can also read my initial post about Food Memories here.)
Yes, everyone is welcome to participate. From the novice to more experienced blogger, the home cook to the professional.  Each guest storyteller will share personal themes of food-related memories, recipes, moments of healing, love, transitions, and reflection and post them during the next few months. We will use the hashtag #FoodMemories2017 and all guest posts will be featured on the BiteTheRoad website and on its companion Facebook page Facebook.com/Bitetheroad. I will also share it out via my twitter account @FVStrona,  the BitetheRoad Tumblr and  Instagram pages and of course, I encourage you to share your post to your networks. Our first guest feature went live with Travis's 81-layer Biscuits.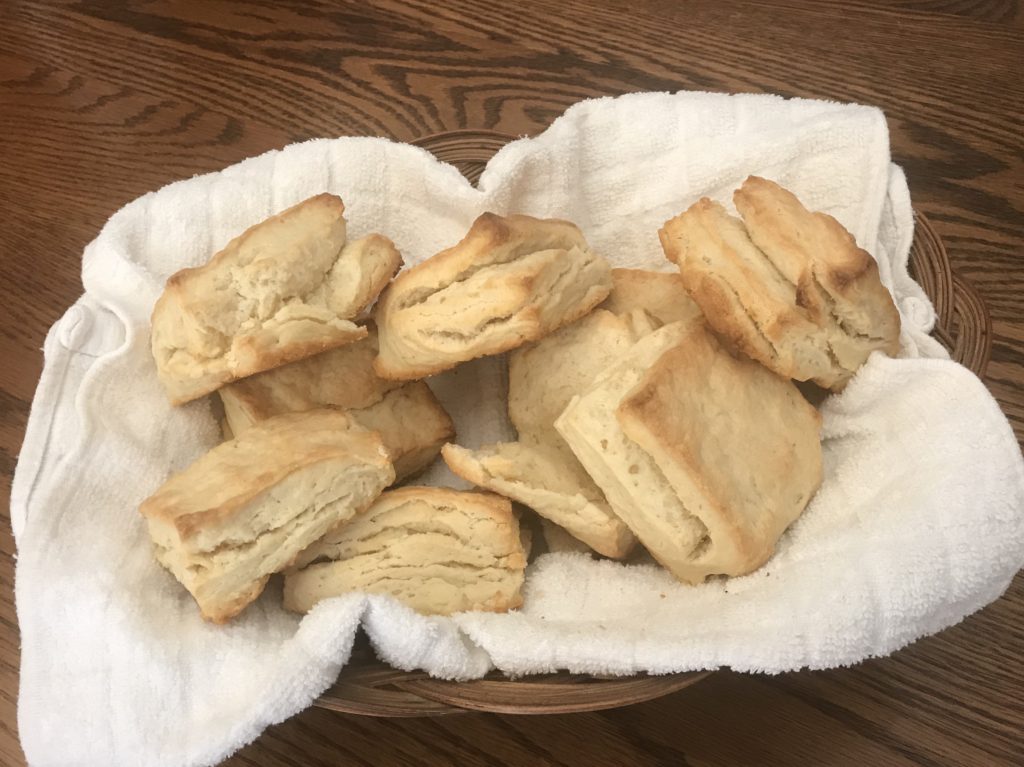 Bite-Cap: 2 Talking about Mentoring LGBTs in Tech at TechInclusion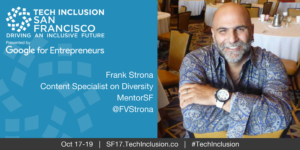 I did a 10 min "TED" Style talk and used storytelling as a way to share about the importance of mentorships and mentors for the LGBT person in Tech. It was a great afternoon with so many very cool people present, that it would have been as nice to attend and not speak. I had forgotten how I enjoy the process of planning using the storytelling technique and coaching through humor. It was fun to be back in the San Francisco Armory in this other role, even it I always enjoyed it from my regular one. As a venue – they do a great job with hosting programs. One of the folks snapped a picture of me in motion and I dressed it up a bit and shared about my social media hubs as well. You can check out my post on Monday afternoon of the MentorSF.com/Engage blog to read more and see some of the slides.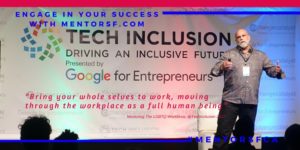 Bite-Cap 3: Omnivore Books and The Artful Baker: Extraordinary Desserts From an Obsessive Home Baker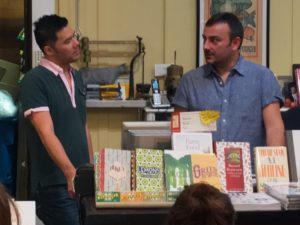 Omnivore Books, (Omnivore Books has a Facebook page as well) here the Bay Area, often hosts book and author events. My pal Brad suggested we check it out last week, and I am so glad we did. This months offer was the newest cookbook from Cenk Sonmezoy, the mastermind and home-schooled blogger behind the food blog Cafe Fernando. With cookbook author and blogger for www.EatTheLove.com, Irvin Lin serving as local Interviewer  – Cenk did some great storytelling behind his masterful cookbook and the powerful images he took himself in addition to the recipes he wrote. If I hadn't already purchased my copy, I would have put this on my Christmas list. Its a classic trilogy of storytelling, recipe sharing and visual enticements.  The Artful Baker: Extraordinary Desserts From an Obsessive Home Baker is available at Omnivore or on Amazon.
Of course , hile I have finished reading the Artful Baker (Yes, I read them cover to cover like a novel), I did get inspired to pop out an old school Chocolate Chip Cookie "practice" pie. "Practice" as in it's a recipe I hadn't tried and it's that time of the year when I start working on the menu for the Holiday Orphans party in December..
Bite-Cap 4: The weekend wasn't all about food….
I did manage to get a 5.4 mile urban hike in on Saturday. This trail was a new one for me, but it has been part of Pauls exercise path previously, so it gave me a chance to explore parts of Glen Park that I hadn't seen before. But I think poor Dino's little legs might not have been as happy with the walk! I think other than the obvious – it's what you don't expect to see that always catches my eye.
SaveSaveSaveSaveSaveSaveSaveSave
SaveSaveSaveSave
SaveSave
SaveSave
SaveSave