Eating healthy on a budget is not as difficult as you may think. There are many health-conscious options that provide all the fiber and nutrients your family needs while sticking to a budget. The dietary items that are a part of the five main food groups are all budget friendly, including dairy, grains, protein, fruits, and vegetables. Here are a few ideas on how to shop smart and healthy.
Vegetables
Canned vegetables are manufactured in healthy, safe conditions. Buying canned vegetables in bulk is a budgeted solution that is a great item for the family. Additionally, leafy vegetables often go on sale. You can blanch leafy veggies like kale, spinach, greens, etc., then package them in a freezer bag and store them until you cook them. Frozen vegetables like broccoli, cauliflower, spinach, etc. are a great source for healthy eating as well. Also, fresh veggies are seasonal, and certain varieties, like corn, can be purchased at bargain prices during the summer. Want to make it even more of a social event for yourself? Check out the local farmer's markets and when they happen and make an afternoon of it.
Meat Protein
Yes, you can eat meat and be healthy. It's about how much meat you eat. When cooking lean beef, pork, and poultry, a single serving of these proteins should typically come in at 3 ounces per person. It's common for American restaurants to serve up extremely large portions of meat. When in reality, we only need to consume a fraction of that amount protein to eat a balanced meal. As a general rule, 3-ounces of meat should take up the same amount of space on your plate as a deck of playing cards.
By portioning out your meals and planning accordingly, adding meat to your diet can be both healthy and affordable. A tip to keep in mind is to shop for sale items and to buy inexpensive cuts of meat and work them into different meals throughout the week. Burritos, casseroles, soups, and stews are all great options for using inexpensive cuts of meat like skirt steak, chuck roast, and chicken thighs. Beyond portioning out your meals, shop smarter by eating local, free-range, and certified organic meat when possible. Like produce, you can also shop for meat when it's in season and pay attention to sales.
Other Protein
Lentils, beans, peas, and soybeans, are quality protein products, and they carry a long shelf life. Bags of protein are an inexpensive meal that can be turned into soups, stews, and casseroles, which can also be made and frozen for future meals.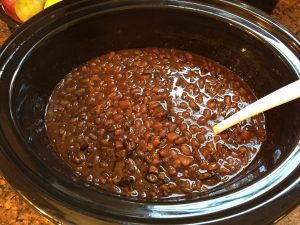 These types of proteins are perfect for balancing a busy schedule and meal times when you partner them with slow cookers and insta-pots!
Hint: before you hit those bulk bins, find out how old the beans are. Sometimes the ones that are bagged may yield a better bean. Don't put your nose up at canned beans either. More often than not you can open a can or two and add them to a dish last minute without the long slow simmer that dried ones need.
Grains
While you are out shopping, pick up grains like cereal, rice, oatmeal, pasta, and brown rice. Whole grain and refined grain products also carry a long shelf life. When possible, buy these grain products in bulk to save money. Then, keep bags of trail mix, nuts, dried fruit, and whole grain snacks to munch on. Buy large inexpensive bags and break them down into individual bags for everyone to take to school or work. Combining grains and fruit is another great way to layer flavor too! You know one of my favorites remains those protein-rich "eat on the go" blueberry oatcakes that I have shared before.
Fruit
Watermelon and melons are least expensive during summertime and fruits like apples or pears are priced low in the fall. You can also get good deals for fresh fruits at local neighborhood farm stands and outdoor market areas. Don't be afraid to experiment with them. Taking watermelons and paring it with savory and spices changes enhances its sweetness. One of my favorite ways to use it is as a Watermelon Chili; served cool, with ginger and garlic, the thickened and savory chili is meat-free and allows each eater to custom top it themselves. Canned fruits and frozen fruits contain healthy nutrients that you and the household need. Canned and frozen fruits are available in price specials that are budget conscious, so keep your eye out for promotional deals. Many of them are great to add to doughs for a quick fruit enriched bread.
Dairy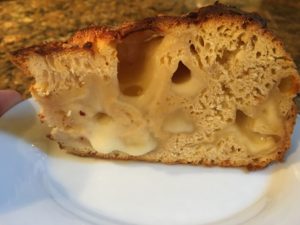 Dairy items can be a health food challenge to keep fresh, but it can be accomplished. Butter, powdered milk, and cans of condensed or evaporated milk have a closet and refrigerated shelf life that is good for a couple of weeks, so those are good options to stock up on.
Yogurt and cheese products provide the body with calcium, potassium, protein, vitamins (A, D, B12), niacin, riboflavin and phosphorous. With growing children, dentists recommend dairy for growing bones and teeth— especially for fighting tooth decay.
Unhealthy meal items fail to provide the nutrients that the human body needs and they tend to be expensive. Nutritious meal options can be prepared quickly, easily, and with the healthiest foods for your family and your budget.
Now that you know how to shop smarter, explore our recipe index so you can start cooking.
Resources:
SaveSave
SaveSave
SaveSave
SaveSave
SaveSave