Settling in at the Cove each summer is always a whirlwind for the first few days, but rarely lasts long. On this trip, we also have a few friends here – so its added some fun additional options.
After a very long coach ride into Provincetown on Saturday . It was nice to just sit back and breath.
Come Sunday we were in full vacation mode. Bikes needed to get rented for the next two weeks, as that makes  being able to go to Stop & Shop for groceries much more doable.
So we made the short walk up to the road to PTownBikes   (Address: 42 Bradford St, Provincetown, MA 02657, Phone: (508) 487-8735). After getting our annual "rules of the road" reminders, we were off for a short ride to Herring Cove  to show the boys around that end of the town.
After we got back from the ride, it was nap time for the boys – so I had some time to connect with local friends and get the skinny on the season and the annual "what do you want to do for activities" ticket discussion begins.
Once we were all refreshed and we had enough coffee in us. Yes, I had made sure to run by Joe's Coffeeshop (170 Commercial St, Provincetown, MA 02657) . You can check out Joe's Facebook page for more on this little slice of Provincetown. It was time for the dreaded Stop & Shop run.
So, empty backpacks ready,  we got on the bikes and took to the store for supplies to get us through a few days. While we always love eating out – being here in a unit with a kitchen allows me the luxury to also cook some of the days. Especially those when we just don't want to deal with the crowds. (Note: first time to Ptown? Don't shop on Saturday if you can avoid it – that's turnover day in town and usually a mad house. We tend to go later Sunday or even better on Monday am when we can).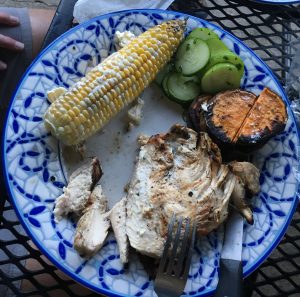 It was still early when we got back, so everyone hit the deck for some late rays, while I went in to think about dinner. For tonight, we went with marinated (yes – with bottled italian salad dressing, along with some ginger beer added for zing) to toss on the grill, grilled sweet potatoes and quick pickled carrots.
After dinner we took the first official "ice cream" walk to close out the day.
Monday
Come Monday, we were all in "vaca mode". I tend to wake up early, so generally out with the camera  walking around by 6:15 then heading back to Joe's coffeeshop around seven. Spent a few hours drafting some notes for a journal article then met up with Brent and Josh before walking back to the house to figure out the game plan for the day.
All in all, it was just a very nice relaxing day at the Cove; lots of sun and catching up. We ended up eating lunch in doing that old standard "make yourself sandwiches" since we knew that evening we will be going to a show and dinner.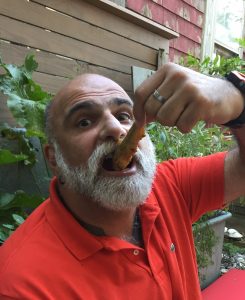 After all getting showered we went over to the Canteen (225 Commercial St, Provincetown, MA 02657) for dinner, one of my favorite of the small places here in Ptown. A nice assortment of fresh and fried foods and probably the best crispy brussels sprouts we've had. They do their brussels sprouts cooked to get fried crispy and then top it with the vinegar fish sauce working with the natural flavor of the smoky sprout. The
other guys went with some basic fish and chips,  I opted for "fish fries", a.k.a. fried smelts.
After dinner, we walked over the Crown and Anchor where we checked out an early show of the Generations Project (thegenerationsproject.info). Part of a new intergenerational, transnational LGBT queer storytelling project that hopes to serve as a bridge between older and younger folks by sharing different stories frint points in our lives (coming out, risk, dating etc.). Tonight's specifically highlighted the stories related to Ptwn.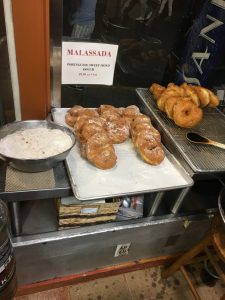 After a really well-done show, we once again took a walk so the men could get ice cream and I splurged at the Portuguese Bakery (299 Commercial St, Provincetown, MA 02657) for a pastry; Malasada is  the Portuguese version of a "fried dough" treat. Italians grow up with a similar version serves on Sundays or at street fairs. As they do with the italian version – they cover it with sugar hot out of the grease.
On Tuesday
Paul's parents were scheduled to come down on the 11 o'clock ferry, so after getting up and doing a few hours of work I went back to the unit and made some breakfast for all of us. 
Then we took a nice leisurely stroll to the ferry for his mom and Eddie. Looking for something to do that wouldn't require them to walk as much, we decided to make use of the new Provincetown Mayflower Trolley tour.
What a great ride. We were able to get to a bunch of locations with the tour we hadn't checked out before. While we heard some really interesting stories and history of the people who founded Provincetown. Not to mention learning about the environment & ecological structure.  Overall well worth the money for the $20 tickets and I would reccomemd to anybody who's never been here to take advantage of it. And I got a recipe to try as well!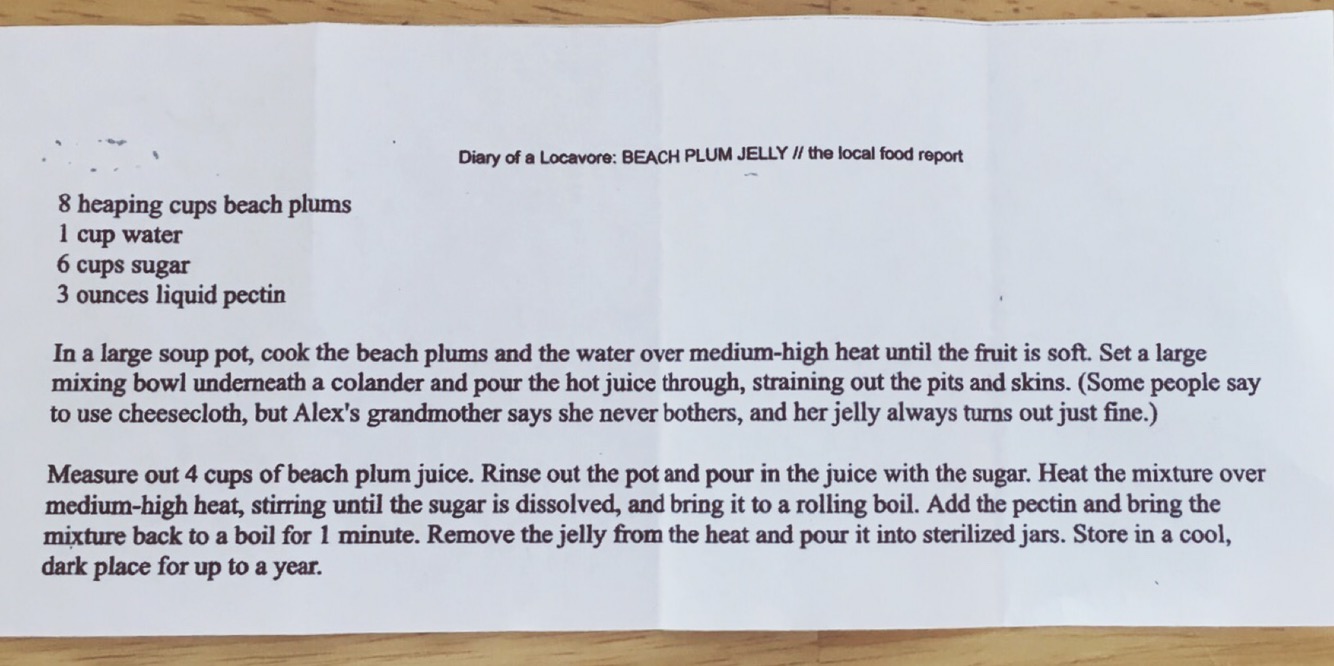 We caught sight of some fun street based art that often can be found tucked away in nooks and crannies.
SaveSave
SaveSave
SaveSave
SaveSave
SaveSaveSaveSave
SaveSave
SaveSave