Thursday & Friday
On Thursday we had a buddy in town for work so thought we would try out a Bay Area favorite eatery Brenda's French Soul Food.
The food at Brenda's rocks. Simply said, as you have seen me write before of my love of the Old Skool Cafe, Brenda's is going to give them a run for the money for my top favorite. We went with the always standard of fried chicken with greens, smokey Shrimp & Grits. To start the meal we jumped on the garlic shrimp spread. So good it was worth not being kissable for a few hours. While stuffed, we had to try the flight of beignets with its plain, chocolate and apple options along with the special chocolate bread pudding. The food was nicely prepared, fresh and hot. Service was a bit off that night, but I heard they were running short staff. But not being in a hurry, we weren't stressed about it. They also have a nice selection of jarred condiments and pickles for purchase. The place does get crowded and doesn't take reservations. So be prepared to wait during prime times.
Friday was supposed to be a "me" day, but between getting caught up with errands, groceries, and some paperwork it sure didn't leave me a lot of time. After running over to the grocery store, we ended up out of time for a movie. So we decided on dinner out at Eric's for Chinese food. While usually a long wait, we scored that night with no wait.
Saturday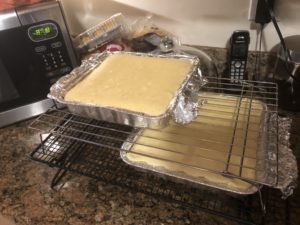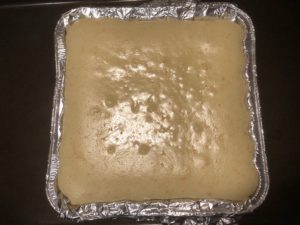 In an attempt to avoid Sunday's annual excuse for stupidity, the Bay To Breakers madness (now its not that I don't like the event itself, rather the entitlement that it seems to instill in its very white and male partiers) we took a ride over to Fort Mason to check out Readers Bookstore/cafe for some books and lunch with a side stop at Flax before heading home to work in more edits.
Then I thought it would be a good time to work up a test batch of the new recipe I have been tinkering with for the Pistachio Crusted Lemon Cream Cheese/Marscapone Crunch Bars.
While the first one was cooling, I worked up another variation as an Orange Creamsicle Bar for Paul.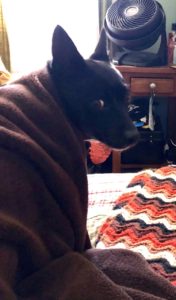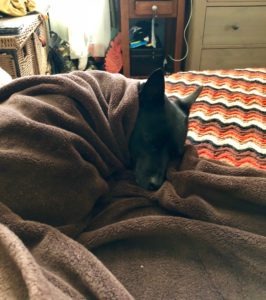 Of course, the Boss just got comfortable and watched hoping for me to drop something. But sorry, Dino – not today little man.
Sunday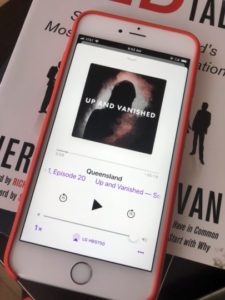 Poor Dino, he is getting tired of our walks too. Since I discovered the podcast Up & Vanished, We have been extending our walk time while I listen to episodes. Which is fine except when its meal time. I think he will be glad when Paul is up and active again. 🙂
SaveSave
SaveSave
SaveSave
SaveSave
SaveSave
SaveSave
SaveSave
SaveSave
SaveSave
SaveSave