Seems that Myriad Market Hall's first vendors are in place and open for business. I stopped by on my way to Joe's Barbershop for my usual saturday morning shave and had some extra time and (more importantly I found parking in front) so stopped in to check it out.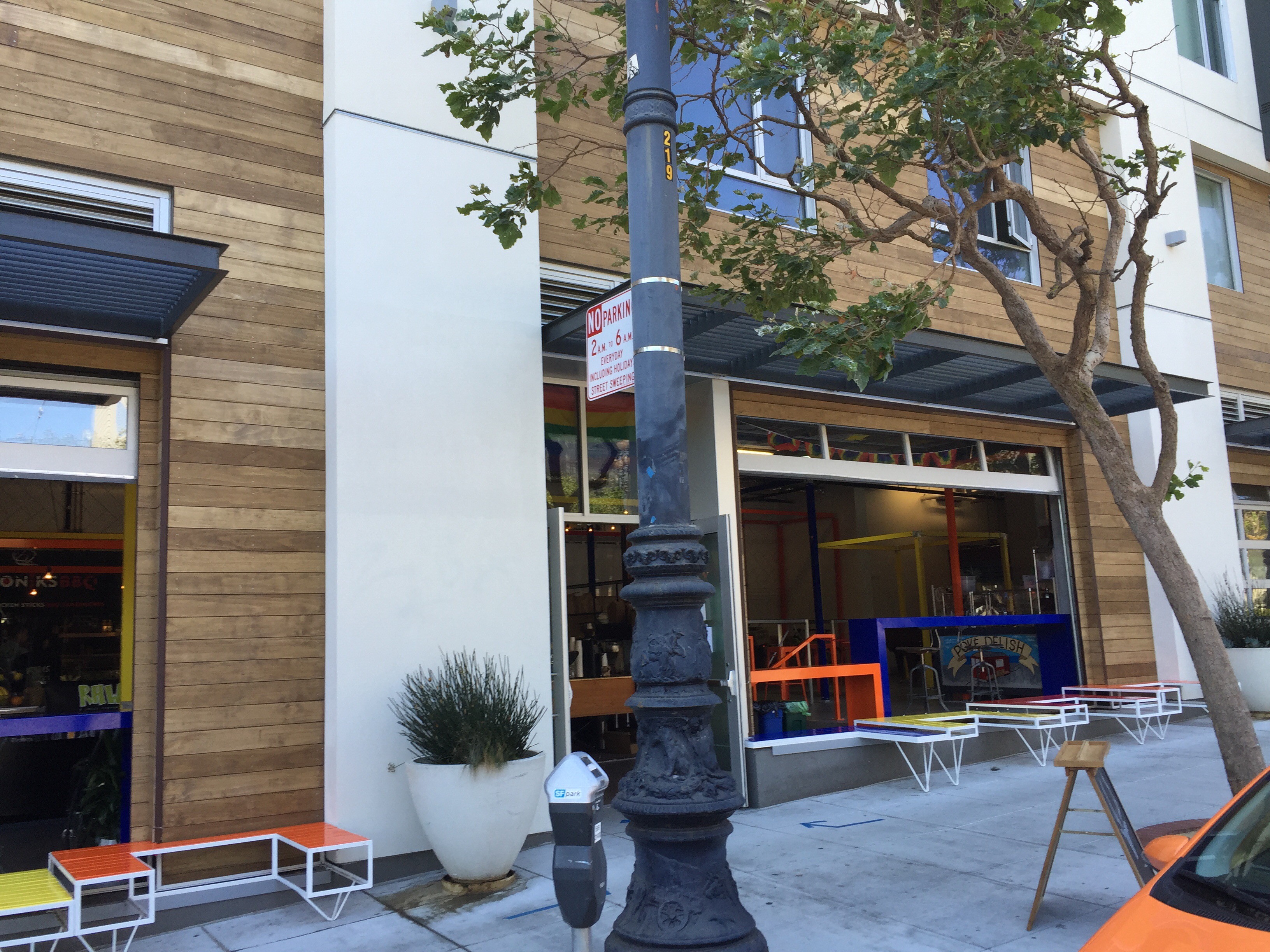 Loved the space; it's open and industrial meets an urban trendy type thing. Sorta reminds me of the old school classic "indoor flea market stalls" gone hip (or hipster if you prefer).
According to Inside Scoop , "the team behind the Myriad is Jordan Langer, Pete Glikshtern and Jeff Whitmore (Jones, Oddjob, Empire Room, the Midway). Rather than a glorified food hall, the inspiration for the project comes from places like New York's Chelsea Market and market halls of Europe, where one can find a variety of small businesses under one roof." Being a former east coaster; I got it immediately.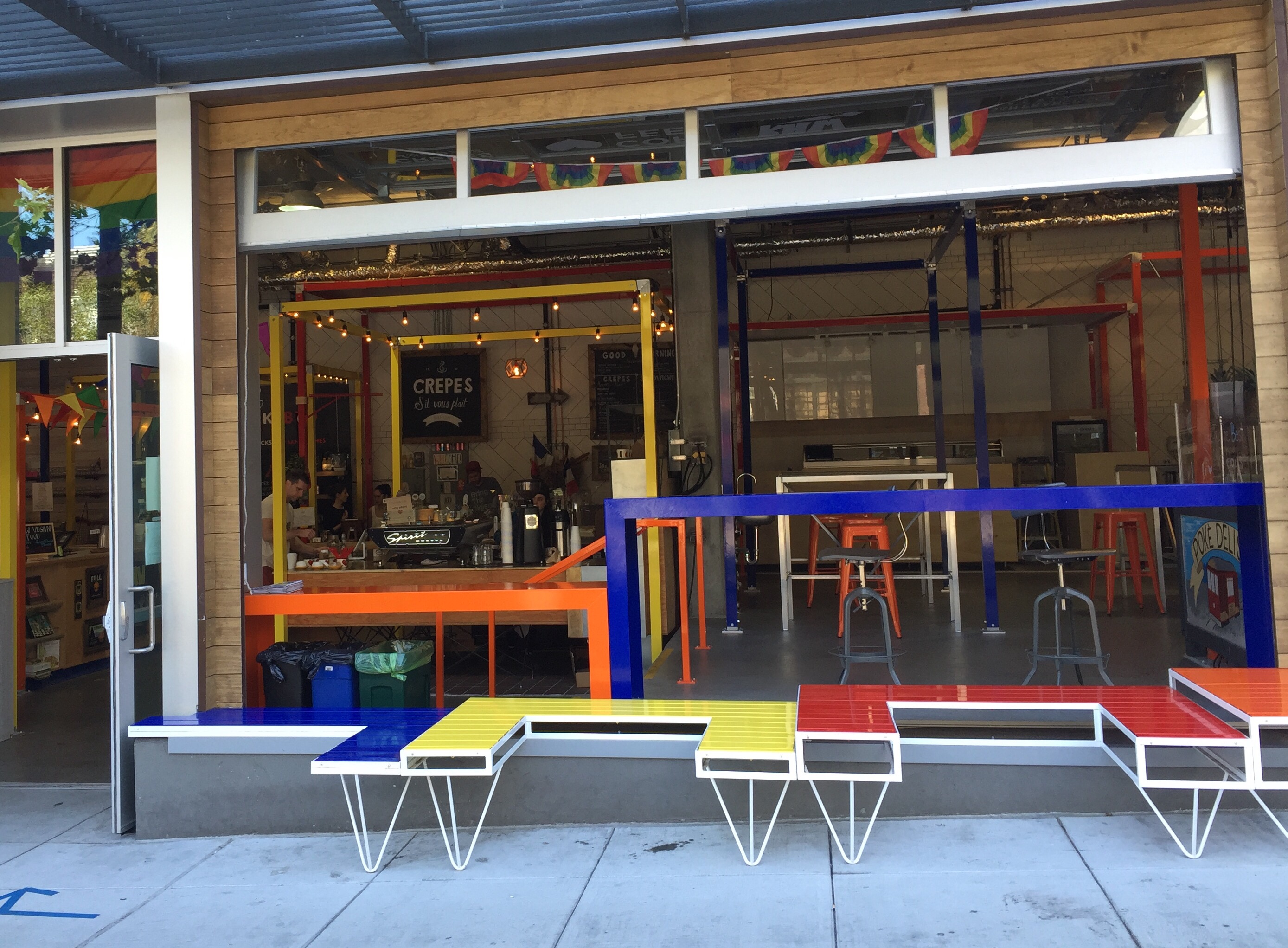 The coffee offered at Cro was rich & dark, the crepes across the way were getting freshly wisked up as the coffee brewed.
They have on deck craft cocktails (or take home cocktail kit) at Mrs. Jones and healthy snack options at it's RAW Juice Bar, with more rolling in from Antonik's BBQ, Church Street Flowers, and Gambrel and Co. Butcher opening in the coming weeks.
I'll agree with the 2175 Market's website on this; "Come, relax and enjoy the market hall vibe." Note: The do have a web site , but still seems to be under revision.
Myriad Market Hall
2175 Market Street, San Francisco
Http://www.themyriad.com
http://www.2175market.com/