On Friday as a treat, Paul took me to a resturant neither of us had been too – but often walked by;  L'Ardoise Bistro .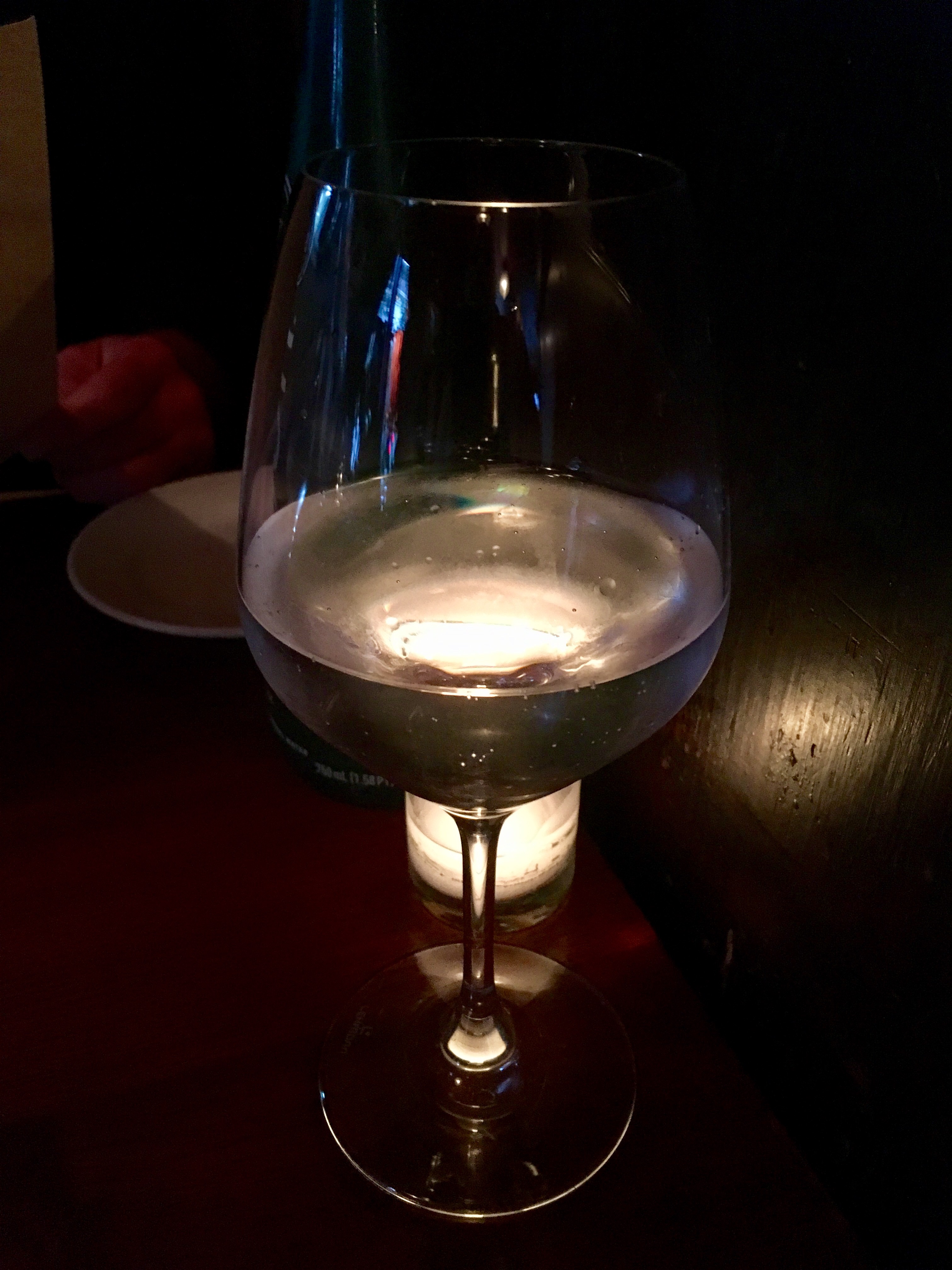 This would be one of those "hidden gems" that get so easily overlooked. With so many decadent options I went old school with Coq au Vin‬ while Paul Burke splurged on the Hanger steak. Started off with little Charcuterie Plate with housemade Patés and an incredible carrot soup special was rich with "American butter" and hot. In fact, the entrees were solid sized and rare it seems of late in restaurants – actually HOT and just just warmed under a heat lamp.
From start to finish, an outstanding diner, well prepared and lick your plate good. Reasonably priced and great portions topped only by the welcoming staff. I would go once a week if my waistline would agreed.  A new favorite on my list of "go to's".
Pardon the fuzzy shots – but the atmosphere is so nice and we had such a lovely time – that I refused to fuss with my camera. 
They have a great menu online (http://www.ardoisesf.com) for those that like to review them
L'ardoise Bistro 51 Noe St
San Francisco, CA 94114
b/t 15th St & Henry St. 
Duboce Triangle
Phone number(415) 437-2600.  Business website: ardoisesf.com or on Facebook: https://www.facebook.com/LArdoiseBistro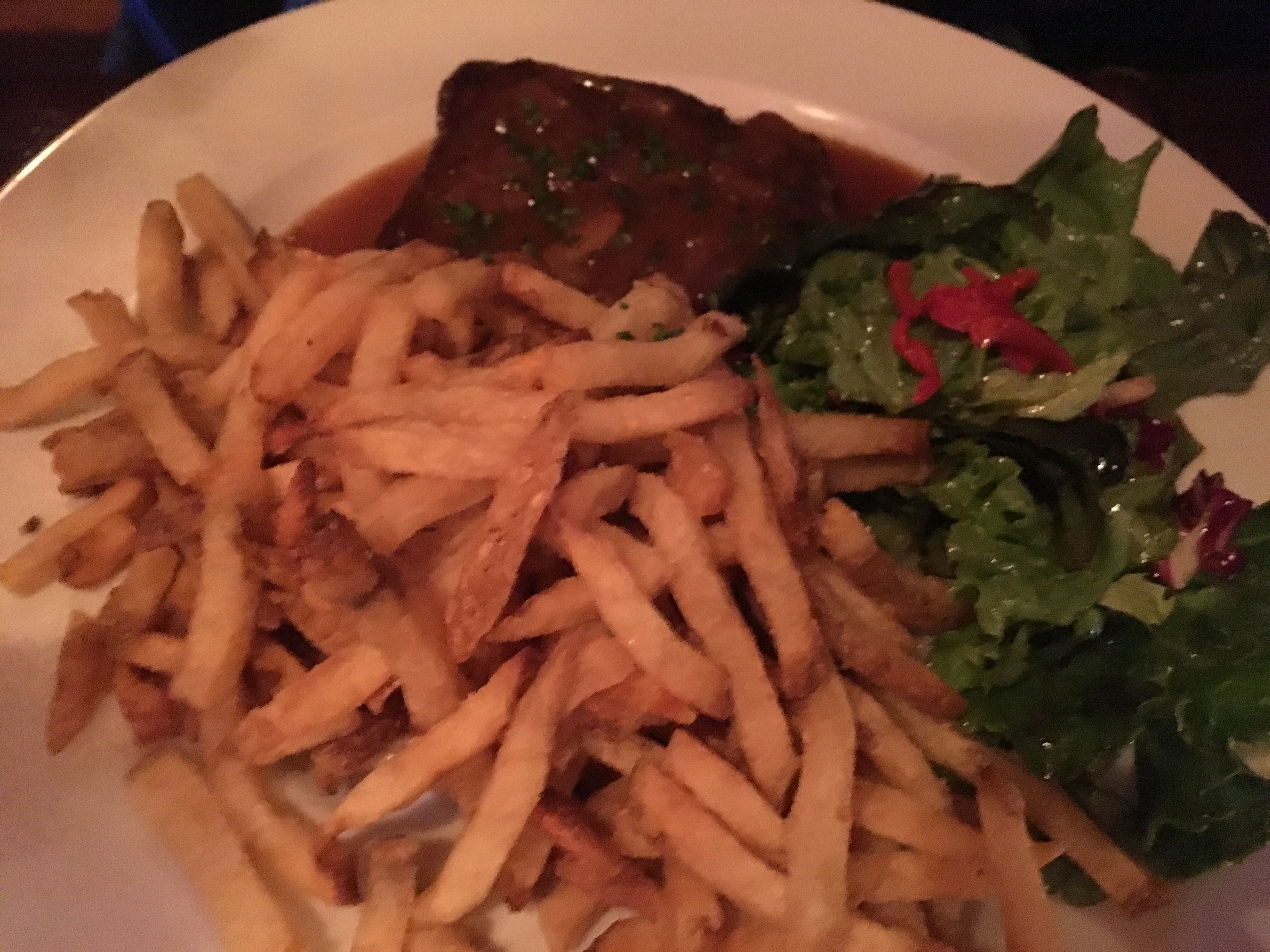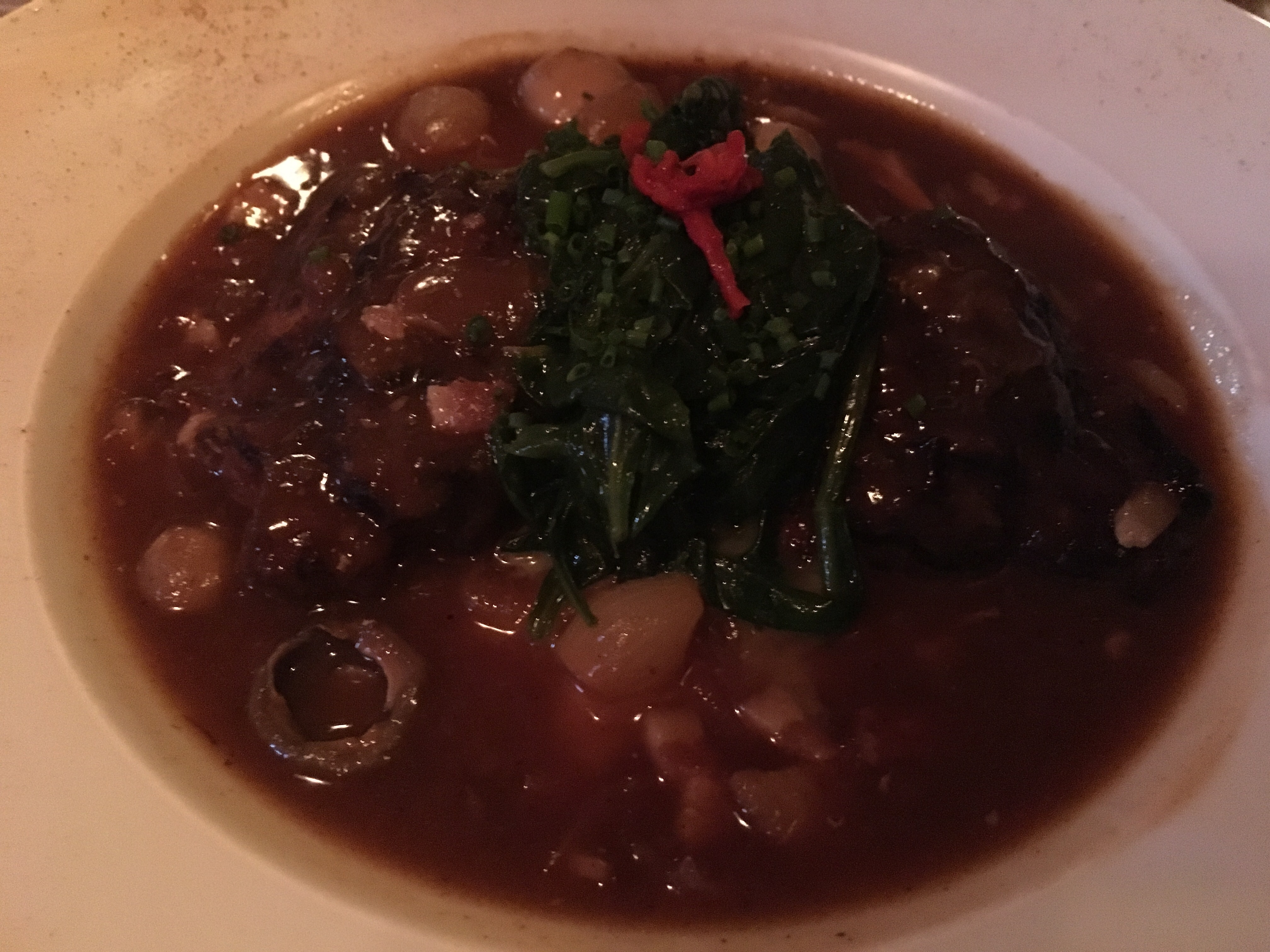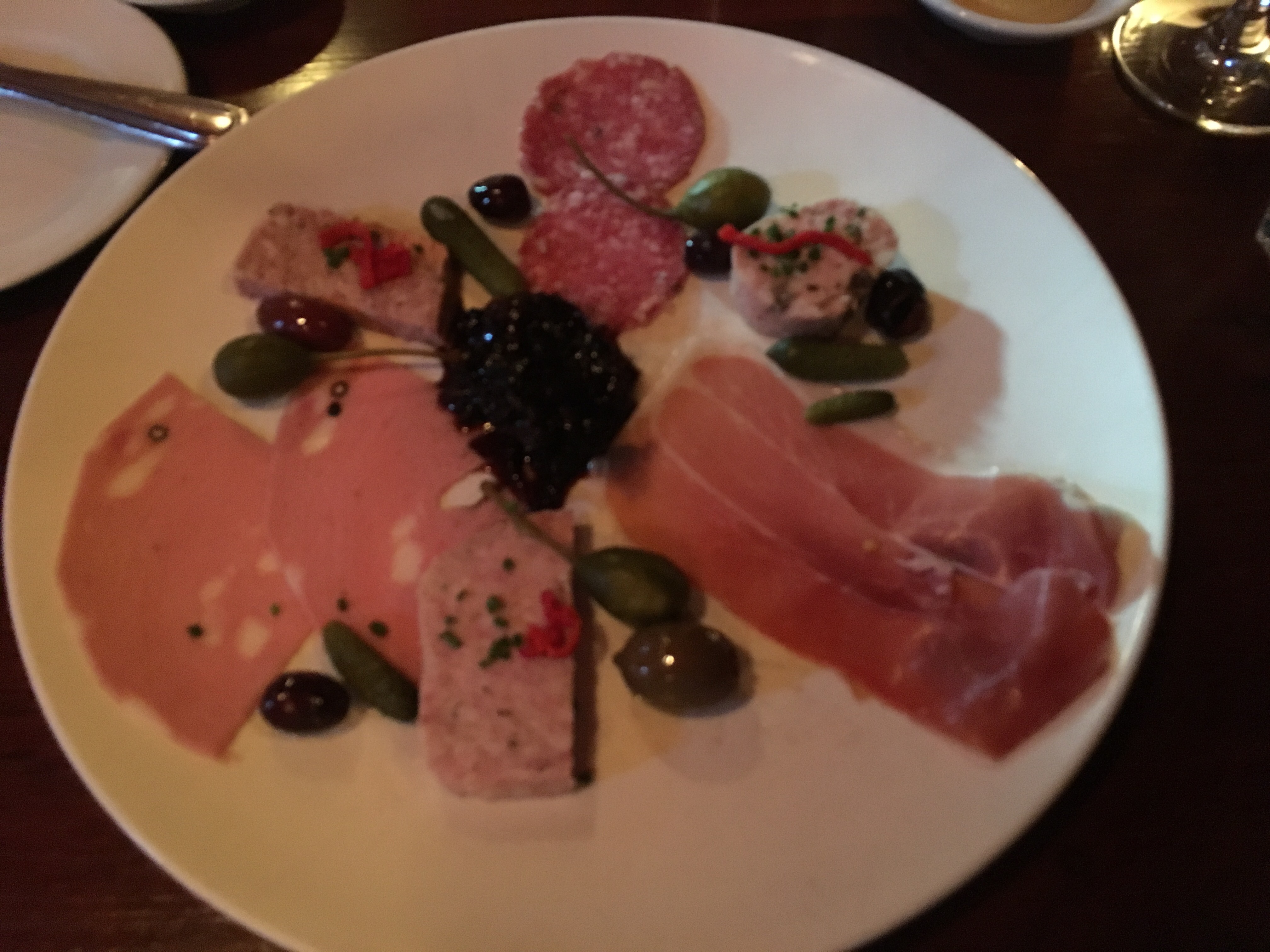 Read my review of L'ardoise Bistro on Yelp