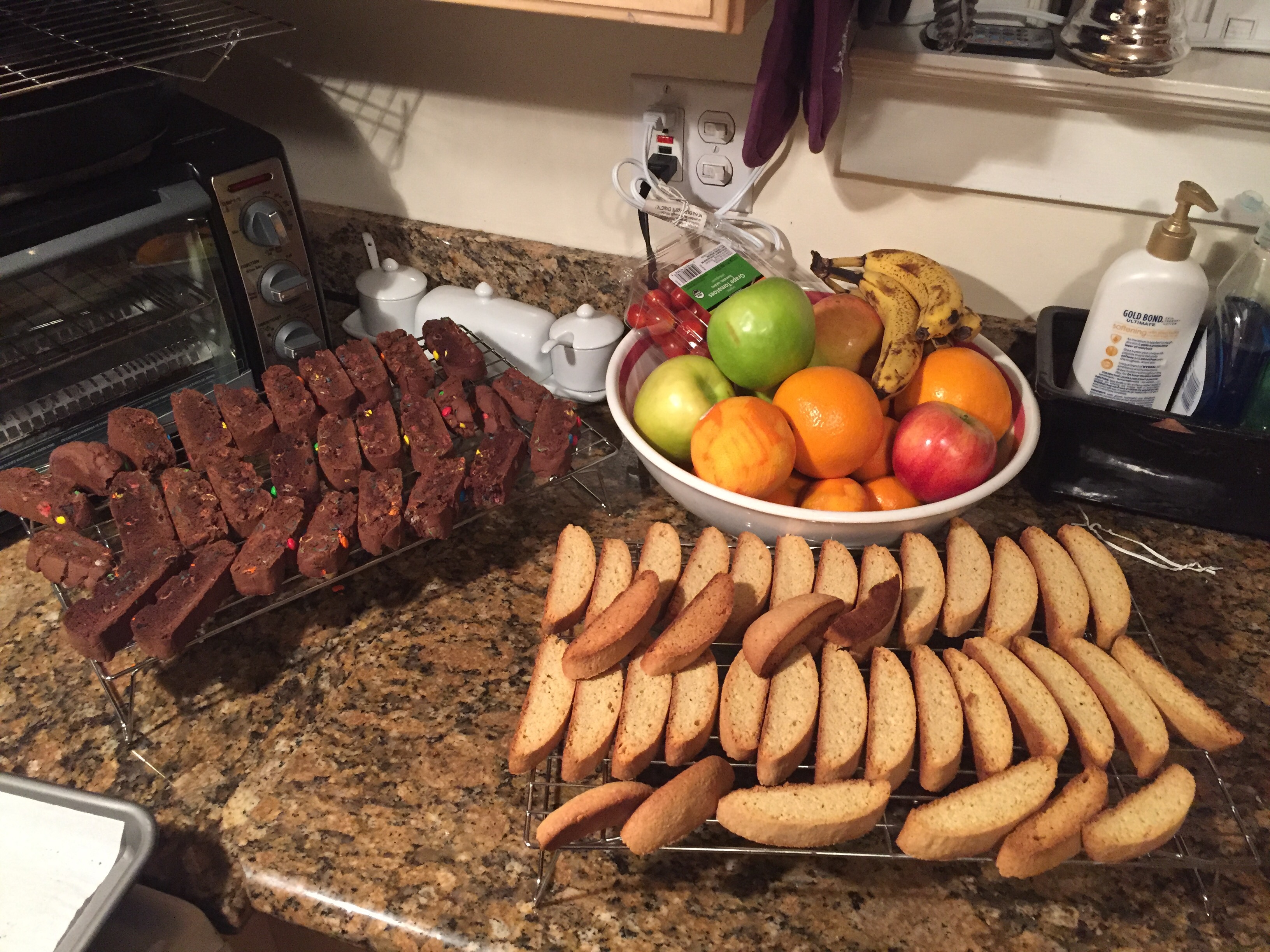 So I went with two new versions today;
The pale colored one (lower right) is a Black Pepper, Vanilla & Orange peel version adapted Valerie Bertinelli's Helen's Black Pepper Biscotti which I saw on the Food Network recently and was curious about. I just omitted the Walnuts.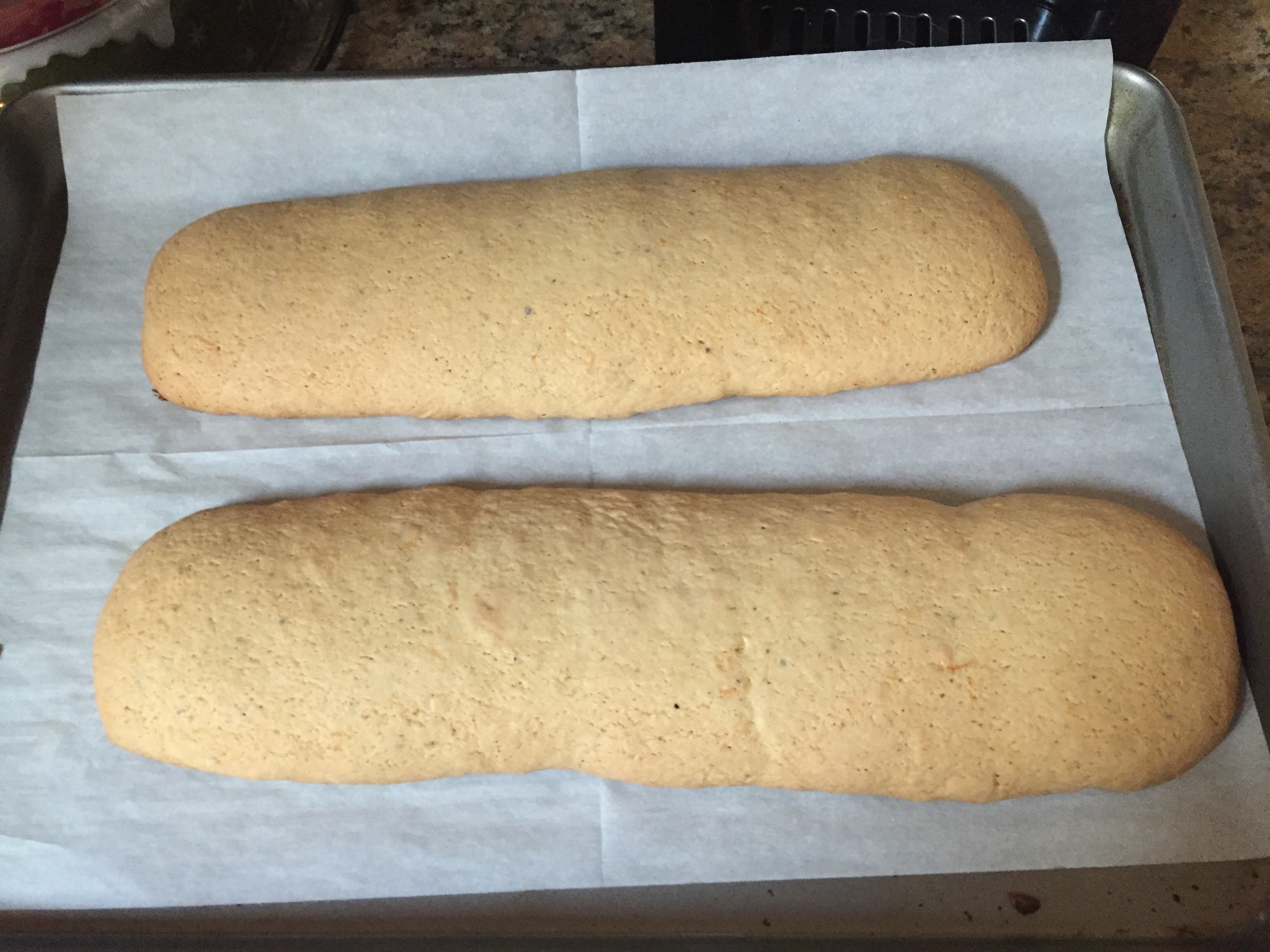 They have a light taste with the black pepper finish and don't taste overly sweet. In this one, watch the second bake time if you don't want them too brown.
The darker ones (upper left) are a chocolate-coffee with mini M&M's biscotti recipe that is traditionaly marbeled and adapted from a cookie card of my Mom's. But I found it online here: http://www.recipecircus.com/recipes/VICBOOP/BISCOTTI/MARBLED_BISCOTTI.html but instead of marbled I went all chocolate and added more cocao powder to whole batter.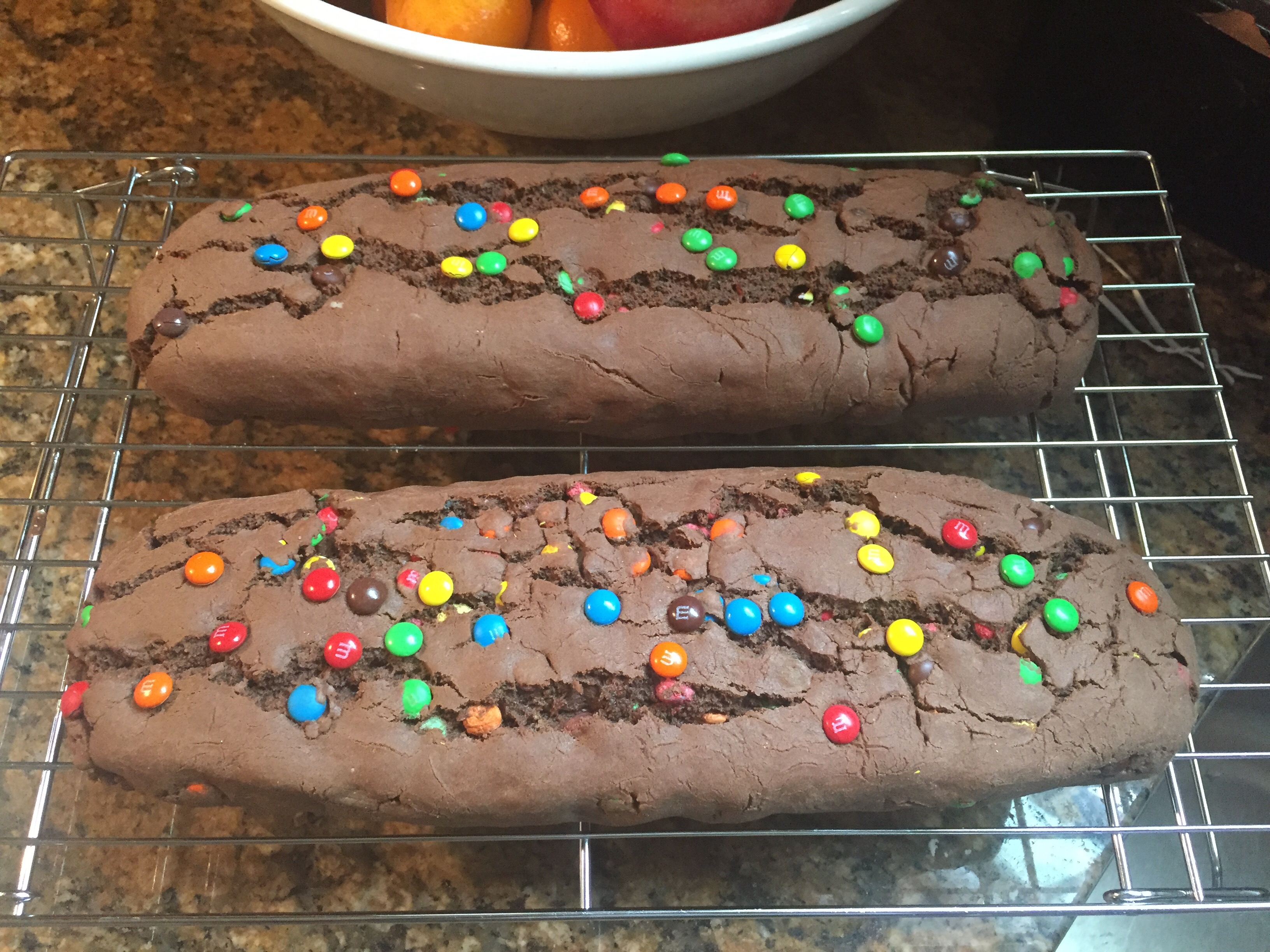 These came out denser than previous times and cracked while baking but that could be due in part to the dough being chilled. Flavor wise they still rocked!