My always ready to grab a meal out pal,  Ralph and I  decided to hit Orexi over in the West Portal. We've walked by several time and had heard good things about it – so after a rough week, and Paul being out of town – we figure why not.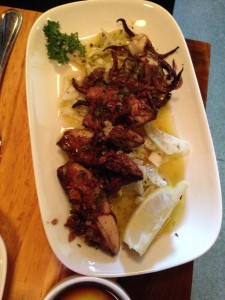 We are sure glad we did. From the moment you walk in, the experience was welcoming. The smells rich with grilled meats and herbs, friendly people and very welcoming hosts.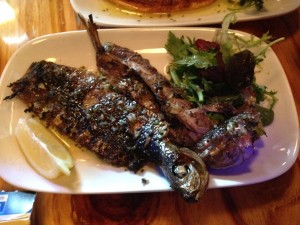 We started with some of the starters that just looked too good to ignore; grilled Calamari (squid), Greek Sardines and of course Saganaki (grilled cheese) – these each were so good that we could have stopped there. Each had its own distinct flavor and richness that essentially made for a lot of bread dipping afterwards.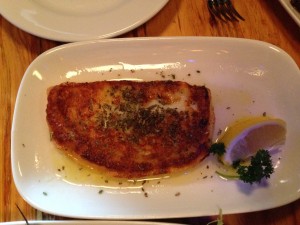 For our main course Ralph opted for the chicken (which he raved was amazing!), and after spying someone else eating it – on site alone, I went with the lamb chops.  Again it was a win win.
We had heard that some folks felt they had a tendency to rush courses – which I hate, so we mentioned up front that we were not in a hurry and to place the entree order accordingly. The server was happy to oblige and followed through as promised.
While not cheap – I do think the food is well worth it and when you want a nice atmosphere or a date night or a special occasion that allows you to have some fun in.
Orexi 243 W Portal Ave, San Francisco, CA 94127 (415) 664-6739