Read, read, read. Seems like I always have something to read or listen to with me.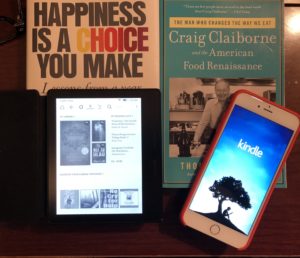 From the classic paper-based books I still buy, collect and read, to the digital versions on various e-readers that travel so well.
But even with an Amazon Amazon Unlimited  (What is Kindle Unlimited?  Kindle Unlimited is a service that allows you to read up to 10 books at once for one low fee of  $9.99 a month and you can cancel anytime. They offer a "Try it free for 30 days.") and an account with Scribd which offers a similar plan (but with an $8.99 per month for unlimited reads of from what they have in inventory), and has a great blog at https://literally.scribd.com/ buying books add up.
So I started to give a few of the newsletter membership based book lists a try. The two that I seem to find the most offered from; one is BookBub. with a simple sign up, you get emails every day with reduced and free reads for most of the available e-readers. Members also have access to the BookBub blog which I check out on a regular basis.
The other list I get daily is from The Fussy Librarian which is also based on interest, and provides me with several suggestions that link right into the e-reader of my choice. You can also find out more details on its website thefussylibrarian.com .
Prepping for my vacation read
As I get ready for the annual vacation I always go back and review lasts years post to make sure I am packing the right tools for the trip and multiple e-readers make sense. When out on the bike, I tend to want my smaller Kindle Oasis with its small format and expanded battery. Poolside or on the bear I tend to use it as well. The rest of the time, I use my trusty Ipad Pro 9.7″ which does the job perfectly. Truth be told I also keep an older Ipad mini at my bedside too!
My 2018 Delemia; Read or listen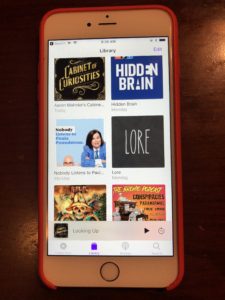 I have never been a big fan of audiobooks. I find that they end up putting me to sleep (even when driving – so not a good combination for me) but earlier this year I fell back into podcasts with a few new genres that really caught my fancy. Since I tend to be Apple product based. I use its native app for podcast listening but also recently downloaded Stitcher as an app alternative.
Note: Make sure you check your device features and settings – and know when you are streaming and downloading versus already have downloaded it via wifi or you will hit some pretty big data jumps as you get engrossed.
Prepping for vacation meant a search for more creative, provocative, compelling and thought-provoking listens. My tastes range widely which is definitely is reflected in my playlist and why am always on the listen for new ones.
SaveSave