Wanted to make a simple oven roasted vegatable and turkey tenderlions and only use one pan!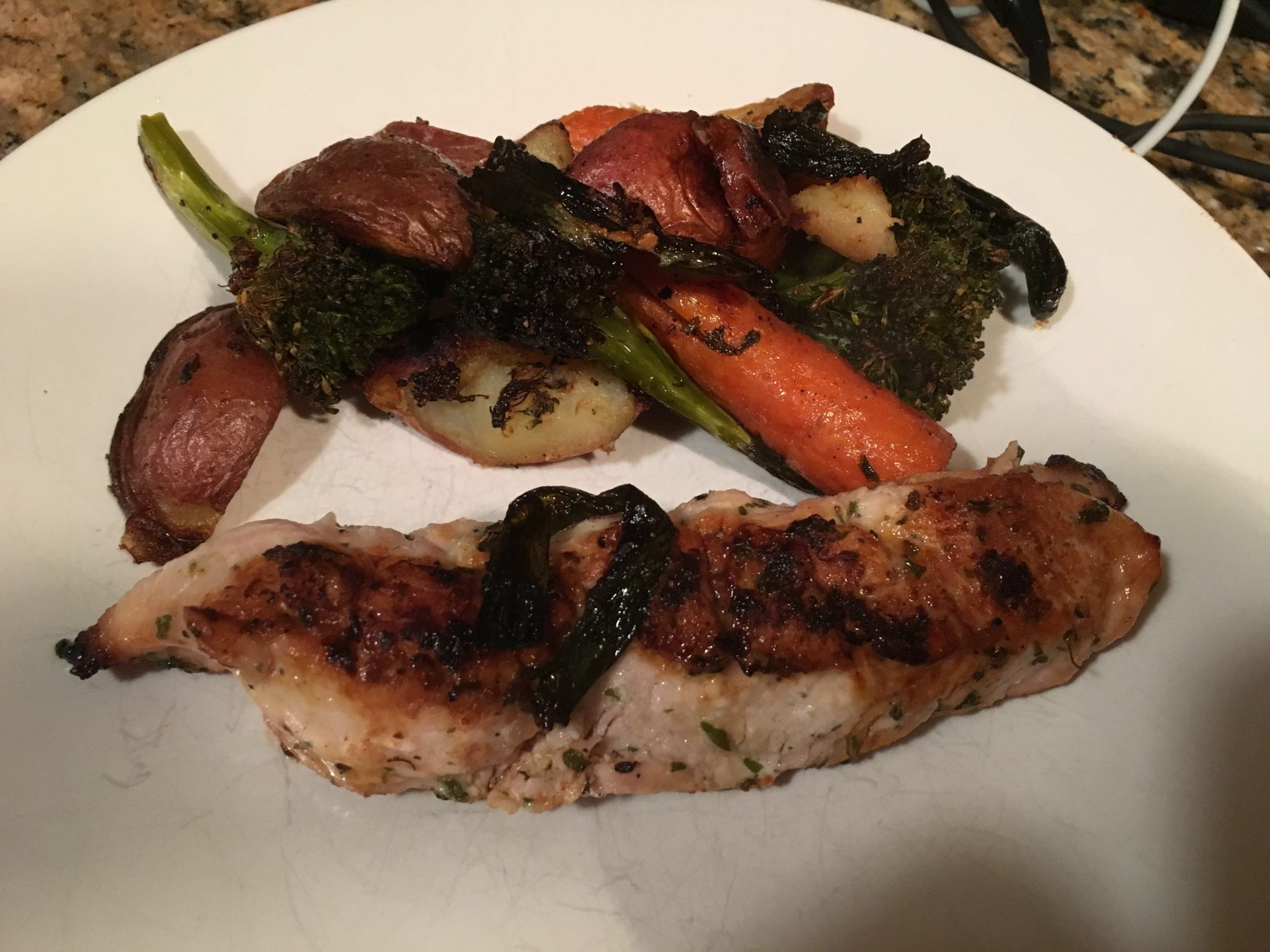 1a- cut and coat rhe potatoes and veggies in evoo, salt, pepper, red pepper flakes and dried parsely
1b- marinate turkey with oil, honey, vinegar, pepper, lemon or orange juice and fresh herbs.
2- start the veggies in the oven at 375 for 15 min.

3- add a cooking spray, coated cookie rack over the veggies and lay marinated turkey on it. Bake 20 min more, remove from the oven, turn veggies, flip turkey and bake 20 more min.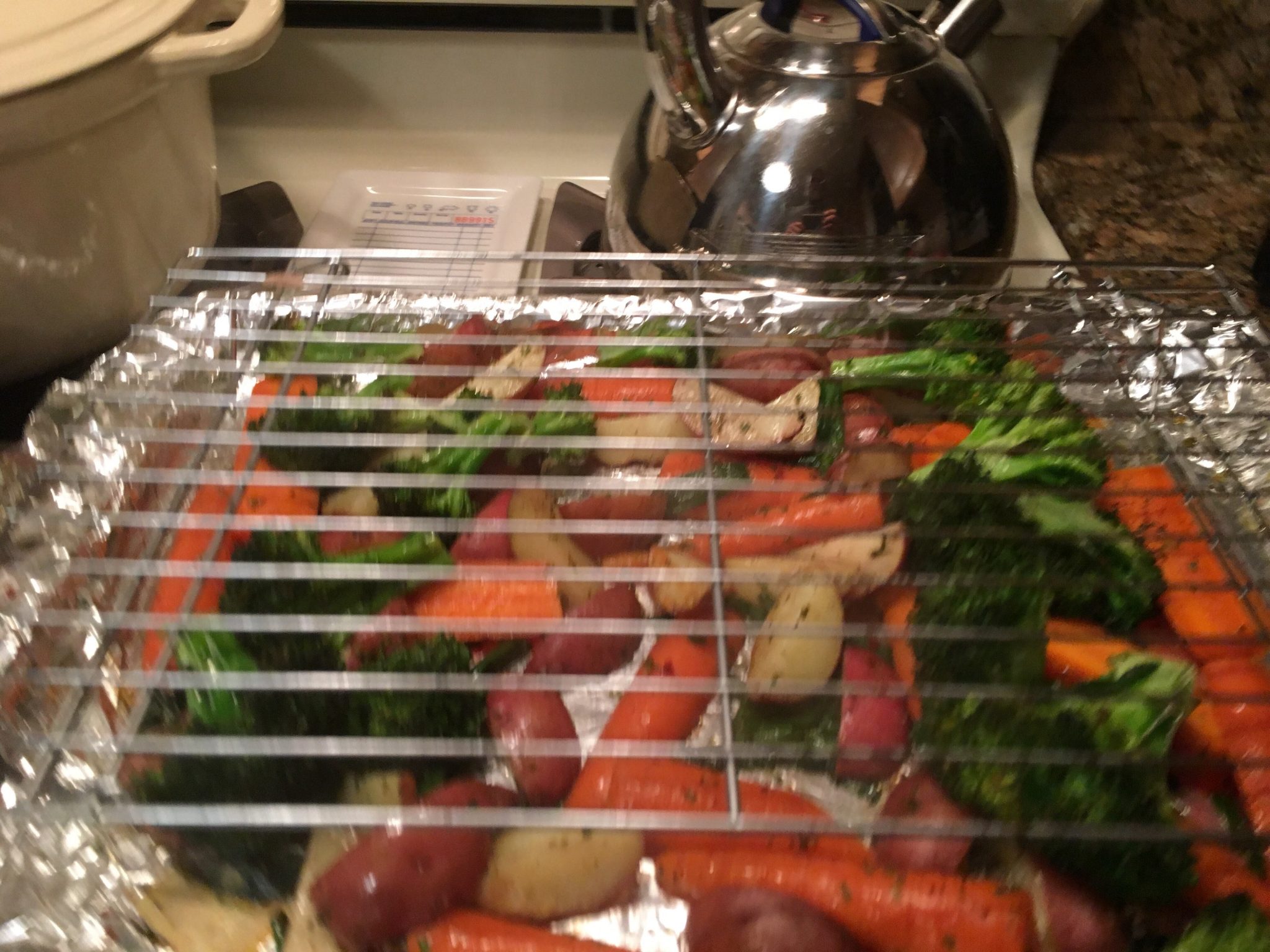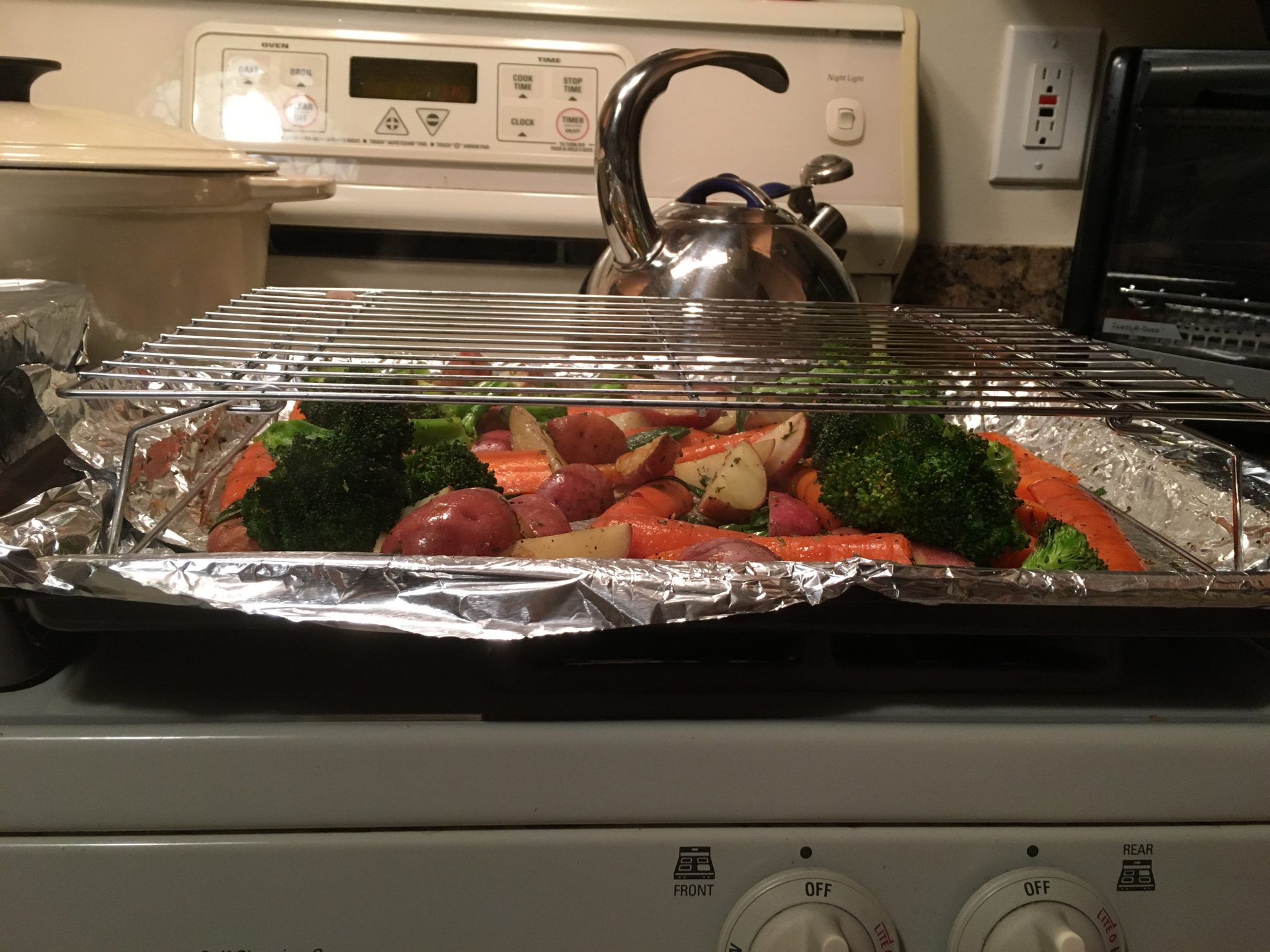 4- remove from the oven and move veggies to each end of the pan, take rack off and place turkey directly on the pan. Bale for 5 min on top shelf, flip turkey and bake 5 more min.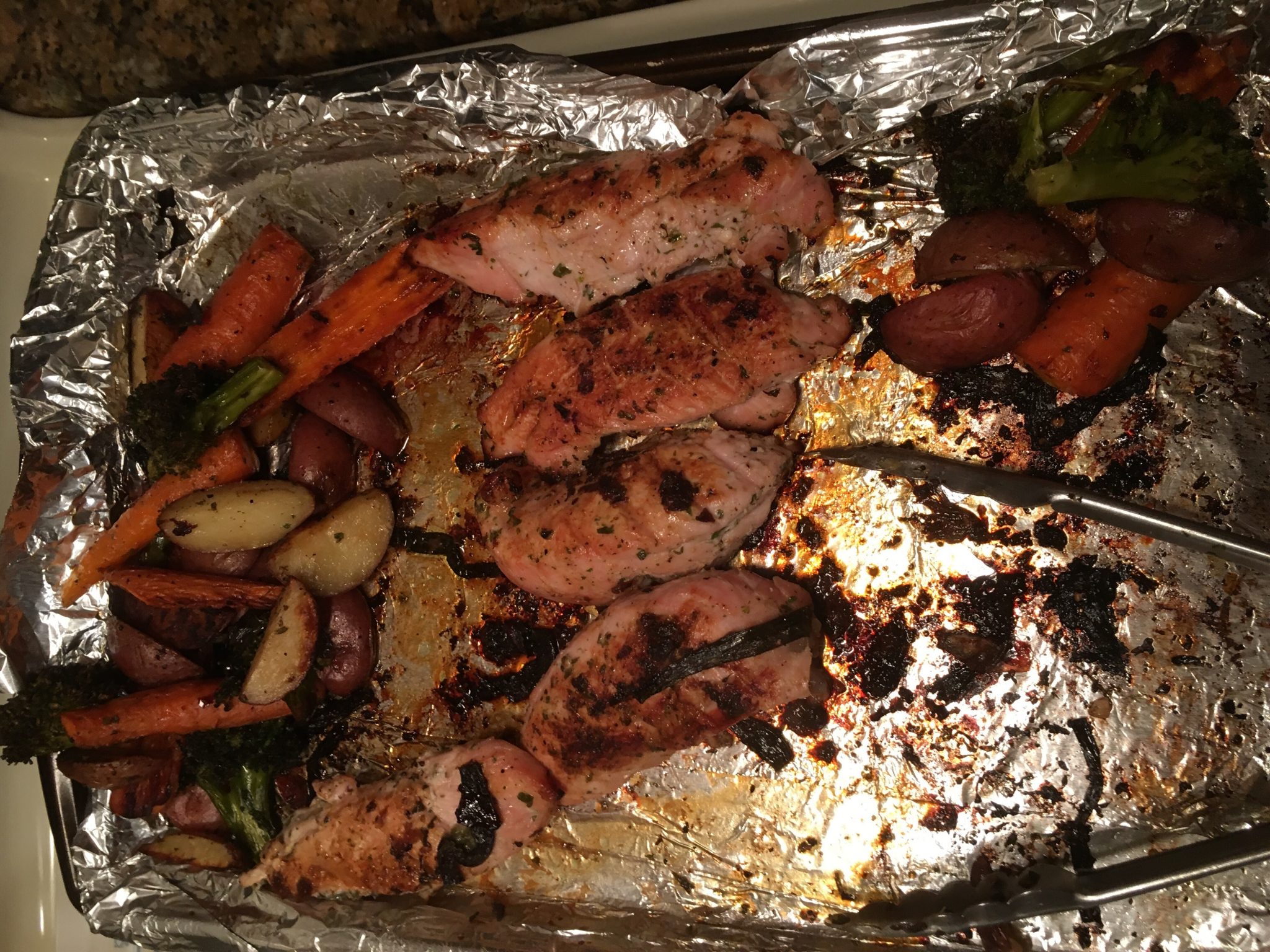 5- remove from oven, check internal temp for doneness. If done, squirt veggies and turkey with lemon and eat!