Because book club discussions aren't always just about talk.
Our monthly book club is also about what foods we bring; what reading the book inspires us to bring and share. Many of us choose to find a way to bring an authentic or reinterpreted version of something mentioned in the book or from the time period.
Since this month we read David Grann's Killers of the Flower Moon: The Osage Murders and the Birth of the FBI. 
My take on the book was positive as a read. Finding it a well-balanced collection of research and storytelling that manages to remind the reader of the historical narrative of racism and white privilege at the heart of so many of this countries moments. But the subject did give me several layers of emotions.
But back to the food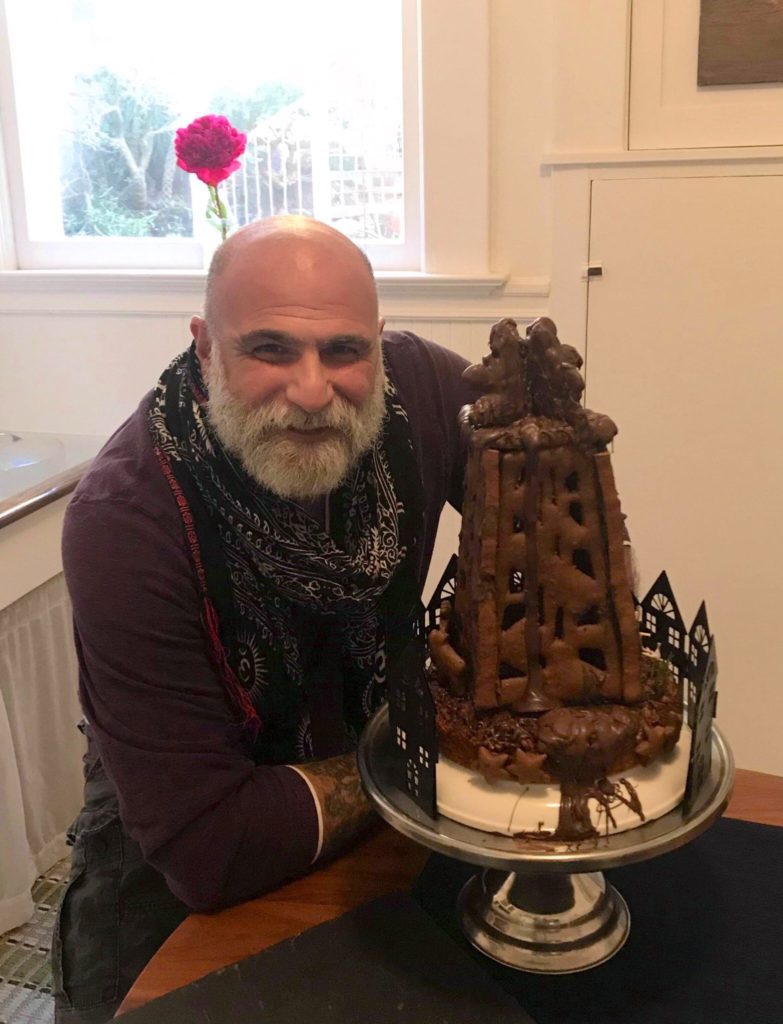 I opted for a Bourbon Pecan Cornmeal cake with an edible gingerbread oil rig and chocolate "oil". My unique challenge was that I have never made a gingerbread oil rig or any structure before. So choosing the right recipe and the structural challenges were quite the experience. But in the end, it all worked out.
I won't even mention the stress of moving it in two parts then topping the cake with its "rig" caused.
The cake itself was great.
I liked to cornmeal texture with the nuts. It is one I would remake. The recipe for the cake was from http://eclecticrecipes.com and used walnuts, but I had pecans laying around begging to be used.