Being a fan of the Hash House from my time in Las Vegas – when looking for a place to eat while visiting the Mohiegan Sun Casino on Sunday with my Mom – I knew this Hash House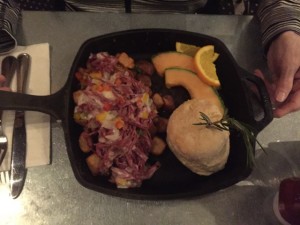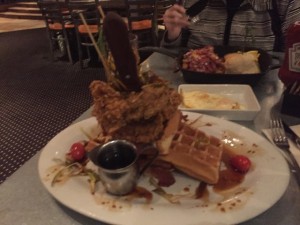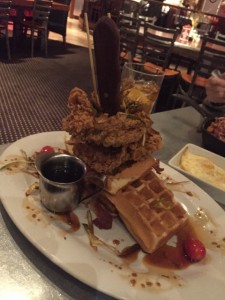 would work. My mom is a fan of down home basics, often with an italian flair – but basic american food works too. And thats that they do well here, hearty portioned and solid foods. While she went easy with eggs, the corned beef hash ( you actually get to choose from 4 types of hash including a vegetarian one), eggs over great potatoes. I opted for my general favorite the Friend chicken breasts and waffles (umm and by they way thats two breasts and 4 waffles – so be hungry or ready to share.) As expected the food was good – not overly spiced so most tastes will find it mild and may need a bit of hot sauce to heat it up. Portions are hearty as I mentioned above. Over all, given its in a casino attached to an arena – one of several good food finds!
My biggest beef, which they can't control was having to through away my leftovers in order to enter the Arena to see the kids play post the Lacrosse game..