Since we didn't travel to see your own moms, and we weren't really up for doing a full out dinner we decided to host an alternative Mother's Day tea today.
We asked everybody to bring something; Just choose either savory or sweet.  We then mixed it up some with a different friends and small crowd to encourage different networking and socializing.
Overall a big success.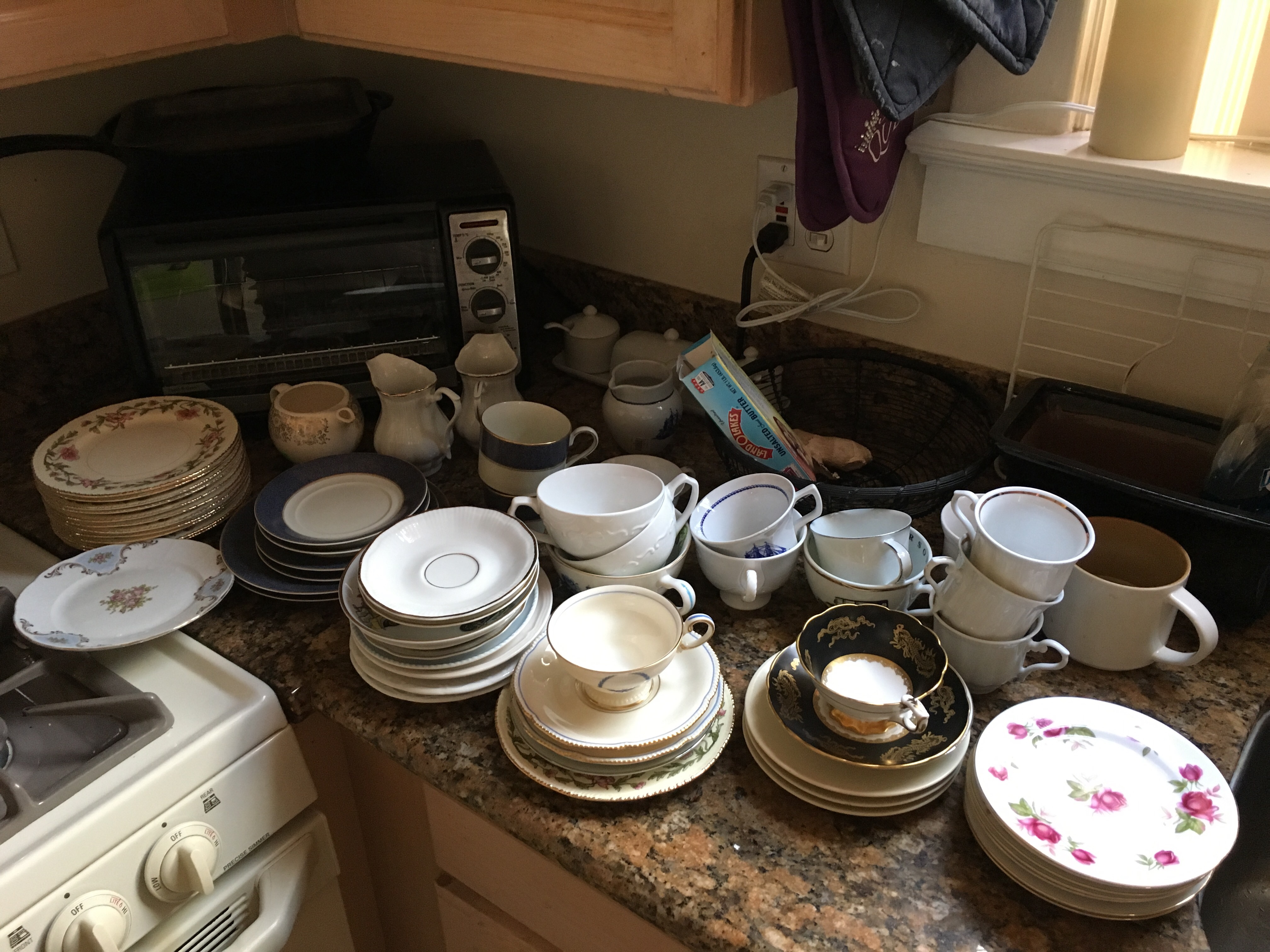 At first I dug out the mixed matched and "tag sale find" collection of tea cups and saucers and plates..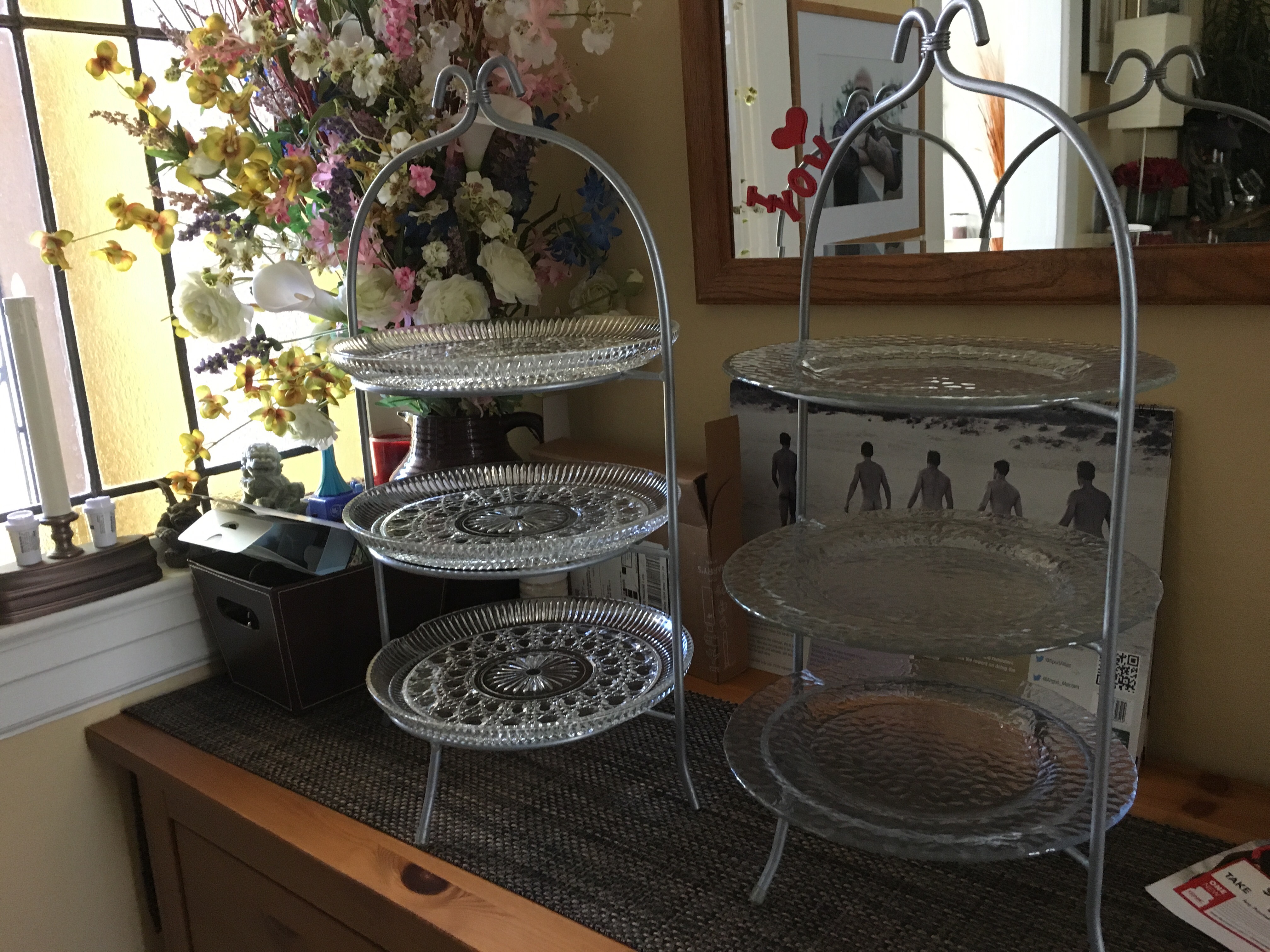 And the  always handy multi tiered dessert plate stands
Getting the layout on the tables is always important.
And then the menu: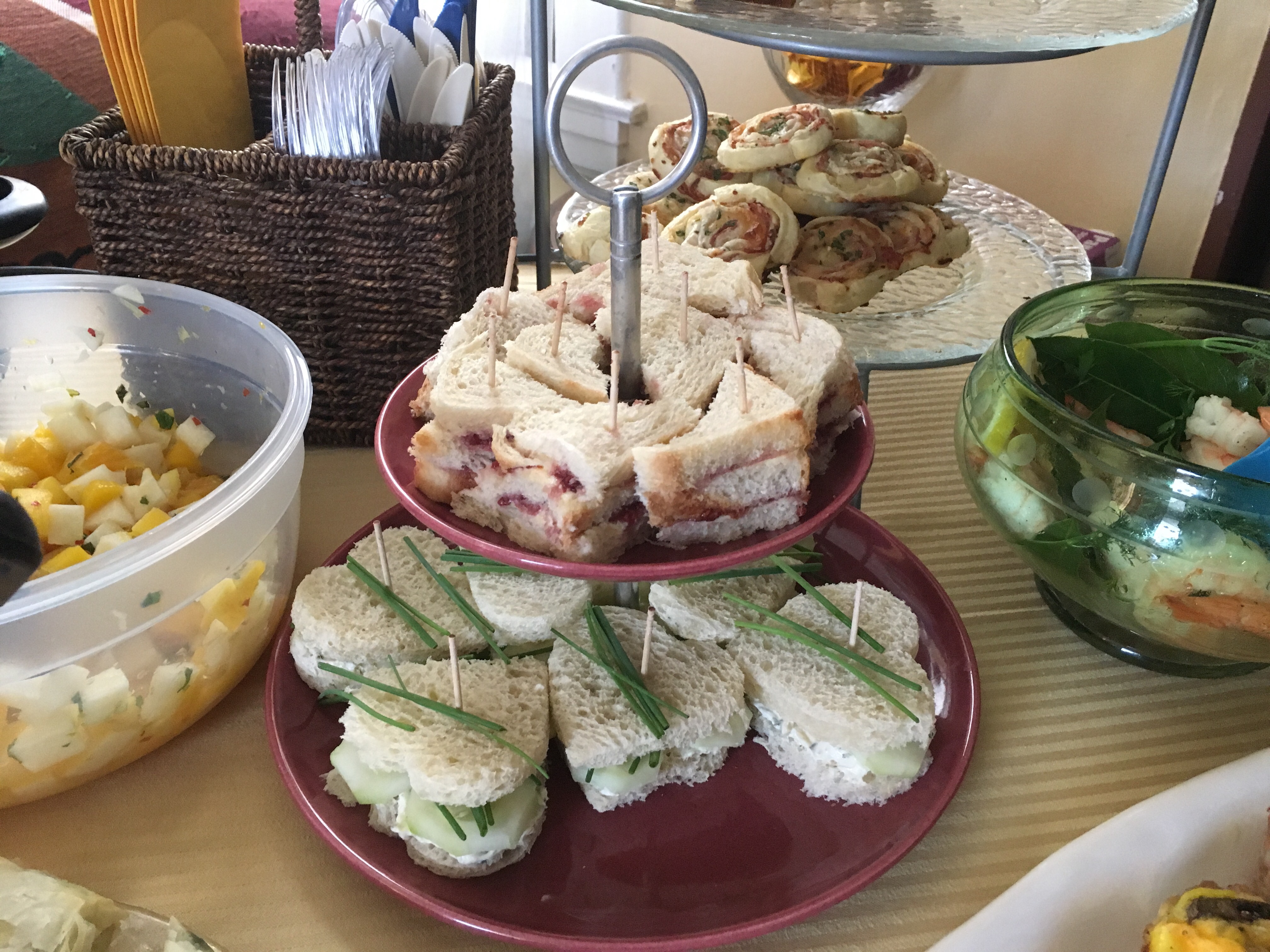 Traditional tea sandwhiches with hearts!
Pinwheels with two kinds of cheese and ham, as well as pimento cheese sandwhiches
Gluten free carrot cake muffins, jicama mango salad and picked shrimp
Stuffed peppers and devilishly good peanut butter chocolate and marshmallow cookie.