Dinner last night at Mission Bowling club; over all not so bad for Friday night eats. While a little loud inside, the staff are attentive (making a reservation helps), the front open air space has a nice after work, local neighborhood vibe, almost boardering on "too hip" but not quite.
The burgers rocked, thick, hot with carmelized onions and cheese on a toasted bun. The meat quality itself was pretty good- not over worked, with that outer "crunch" bite into a perfect medium center. I did notice that eaten without the bun, you get a salt blast from the meat which was balanced nice.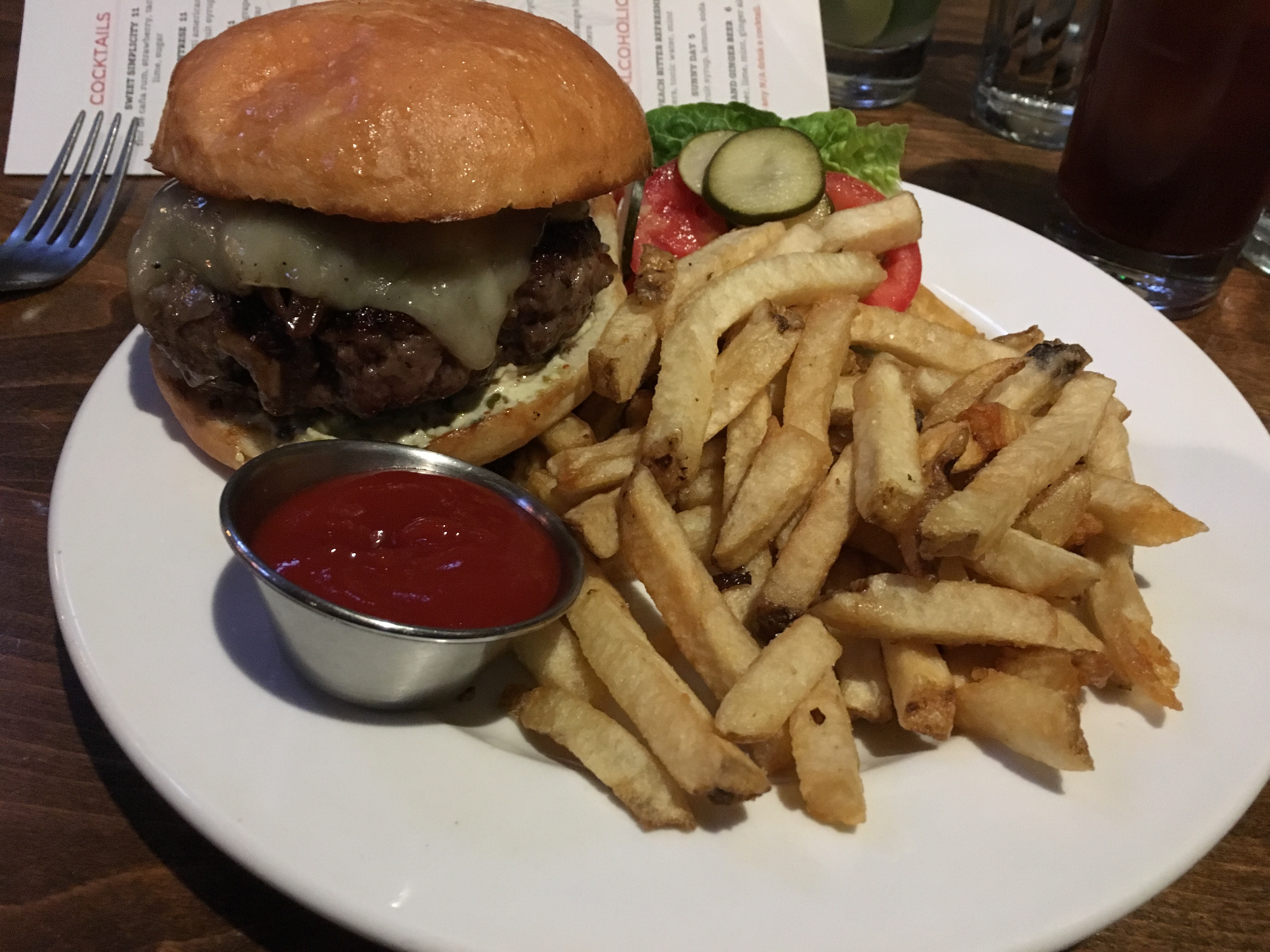 The place offers a bunch of starters imcluding "break your teeth hard" fried seasoned garbonzo beans and vegatable "fritto misto", which was flavorful but the portion was really small for the price. The classic wedge salad was a win on price, taste and size.
3176 17th St, San Francisco, CA 94110