I finally got a chance to try Patxi's last weekend.
I will have to say – from the moment we walked in – until we left – the service and attention they offered balanced any minor challenges we experienced due to the abundance of screaming kids that night.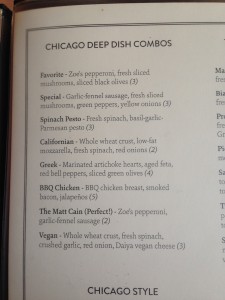 One of the things I liked right off the top was that in addition to a vegetarian option -they also offer dairy free "cheese" for those for whom dairy may be an issue. I blogged about the Daiya brand line of cheese and its one that I often use at home and its the same one they use at P for those not wanting the real stuff.
On this visit we went full out and got full cheese. Ordering the Matt Cain and the BBQ chicken.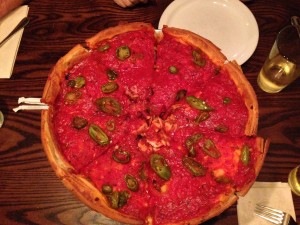 Both were good – I tend to not like sweet style pizza sauces that San Francisco shops favor, so the smokiness and bite of the jalapeños on the BBQ chicken one ended up as my preferred version.
I think when we go again I will need my red pepper flakes to balance the sweetness. But over all great food, and even greater staff.
Especially the ever sexy Erik who worked the front bar with all the skill one should have when one is the first you see.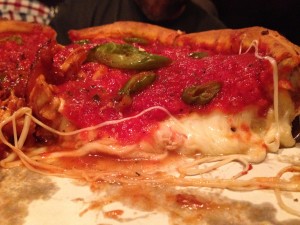 Patxi's Pizza
4042 24th St
San Francisco, CA 94114
b/t Noe St & Castro St in Noe Valley
Get Directions
Phone number (415) 285-2001
Business website: http://www.patxispizza.com