Super easy. Both adult & child friendly.
Several variations exist for this dish – but they all essentially say the same thing.
1/2 tablespoon butter
1 1/2 cups chocolate chips (semi-sweet, milk chocolate, or a combo)
15 jumbo marshmallows, halved ( use larger scissors to cut them)
Graham cracker squares
Heat your stove to 450 degrees and use a good solid heavy pan – Cast Iron is perfect, put the pan in the middle of the oven while it is heating up! This is important – you want the pan good and hot.
Once oven lets you know it has hit 450, wait 5 more minutes. Then using a pot older or mitt (Don't even ask me why I need to mention this…) take the pan url of the over and place on the stove.
Place a good pat of butter in the center of the pan and as it sizzles, move it around so the bottom and sides are covered with melted butter.
Pour chocolate chips in an even layer into the bottom of the skillet to form a good layer.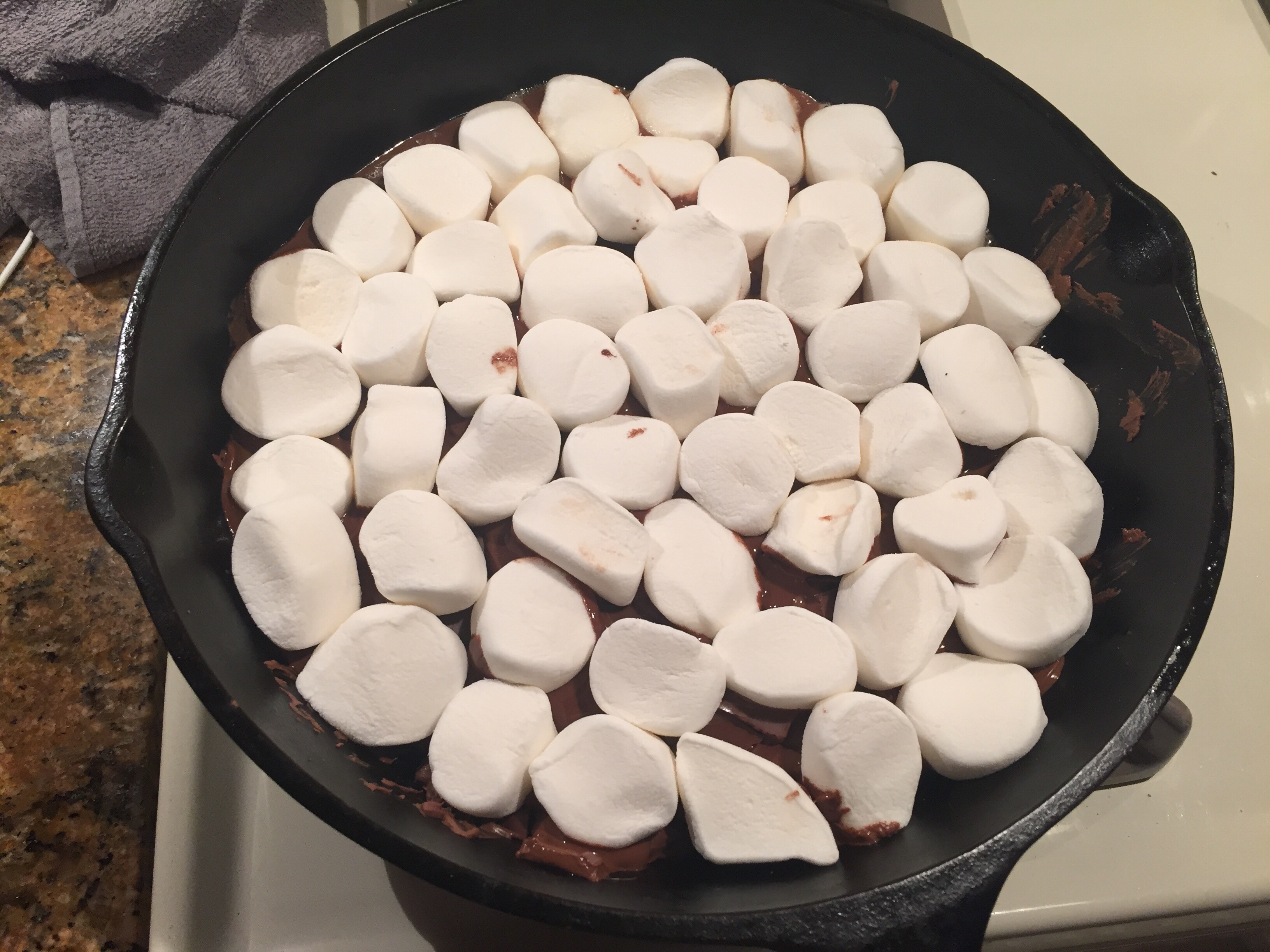 With out touching the pan or the melting chocolate, arrange the marshmallows to cover and fit (much like biscuits)  – essentially cover all the chocolate.
Bake for 5 to 7 minutes or until marshmallows are toasted to your preference (watch closely!). Remove from the oven and allow to rest for 5 minutes. This is important.
Serve with graham cracker squares or sticks, pretzel sticks, biscotti – you name it. …but be careful, because the dip (and the skillet) will be very hot!Notes